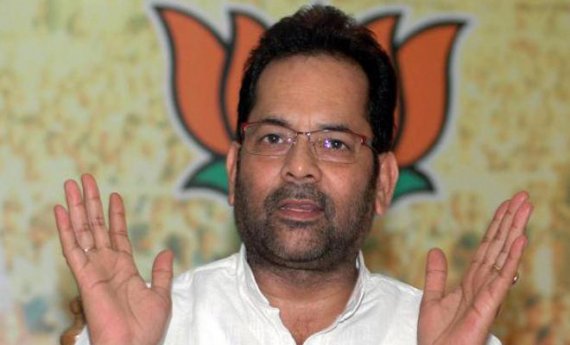 New Delhi: In the wake of increased attacks on BJP workers in West Bengal's Birbhum district allegedly by TMC workers, BJP President Amit Shah today set up a three-member fact-finding team which will visit the affected areas on October 30 to assess the situation.
BJP Vice President Mukhtar Abbas Naqvi will led the three -member team which includes party MPs Kirti Azad and Udit Raj, a party spokesman said.
The team will visit the affected areas in Birbhum district and meet some of the affected party workers.  It will then submit a report to the party Chief on the situation which has seen escalated violence and attacks on BJP workers, the spokesman said.
Three persons were killed and as many injured, and at least five houses were set on fire when Trinamool Congress and BJP supporters fought a gun battle at Makra village in Birbhum district earlier this week.
A similar mission earlier in June had termed the law and order situation in West Bengal as "precarious" and alleged that the violence could be "state sponsored".  The earlier report had also alleged that the border area with Bangladesh was the new home for Islamic fundamentalist groups, which were being "patronised" by the Trinamool Congress government for votebank politics.  
That team was also led by Naqvi and had in May last year assessed the ground situation in West Bengal after repeated incidents of violent attacks on BJP workers allegedly by ruling TMC cadres.
Later, another 'study group' was sent to Bengal to assess the situation in Birbhum after a BJP workers was killed.  The BJP workers in Bengal allegedly faced attacks from TMC cadres after the Lok Sabha election verdict that saw BJP winning two Lok seats in the state—S S Ahluwalia from Darjeeling and Babul Supriyo from Asansol.  
The party also saw a rise in its vote share in the state in the Lok Sabha polls as it got 16.8 per cent votes, a little behind 22.7 per cent of CPI(M) and 39.3 per cent of Trinamool Congress.