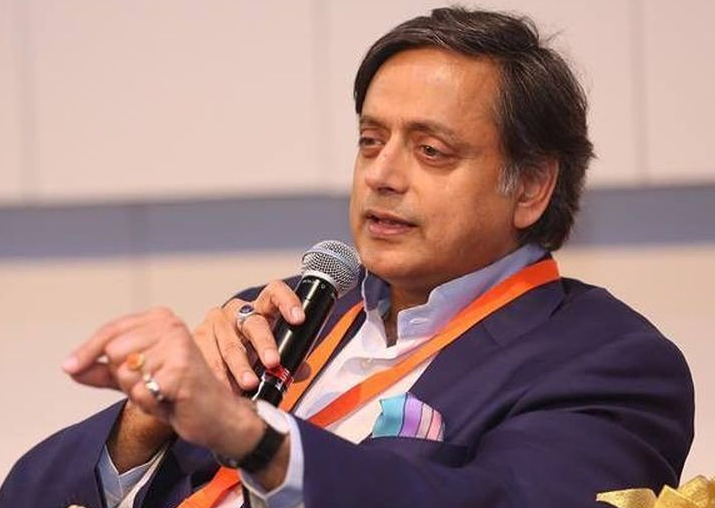 Congress leader Shashi Tharoor on Sunday attacked the ruling BJP saying "this is going to be the last Budget" of the Modi government.
Speaking at the Jaipur Literature Festival, he criticised the government over growing rate of unemployment in the country and said that "some desperate measures like creation of jobs may be anticipated from the Budget".
"They must live up to the promises that they had made. So, they may do something on employment to catch attention," he said.
"Jisne kaha ki na khaunga aur na khane dunga, who aaj pakode ki baat karne lage hain. Woh nahi samajhte ki log chai aur pakode isliye bech rahe hain kyonki jobs nahi hai (The one who said he will neither be corrupt nor tolerate corruption is today talking about pakodas. He does not understand that people are selling tea and pakodas only because there are no jobs)," he said. 
Tharoor said this while reacting to PM Modi's recent statement slamming opposition criticism him for not doing enough to create jobs.
Responding to a question on Congress president Rahul Gandhi, Tharoor said, "We must give him time to review the measure of his party." 
"Rahul Gandhi is not a reluctant politician. We saw him in Gujarat -- he was travelling all the time and has shown his work," he said in response to a question that had billed Rahul as a "reluctant politician".
On Hindutva, he said that there is a need "to take back Hinduism" from the practitioners of Hindutva. 
He also highlighted that Hindutva and Hinduism are totally different. "Hinduism does not teach violence and people who attack and lynch others cannot be Hindus, they are anti-Hindus," he said.