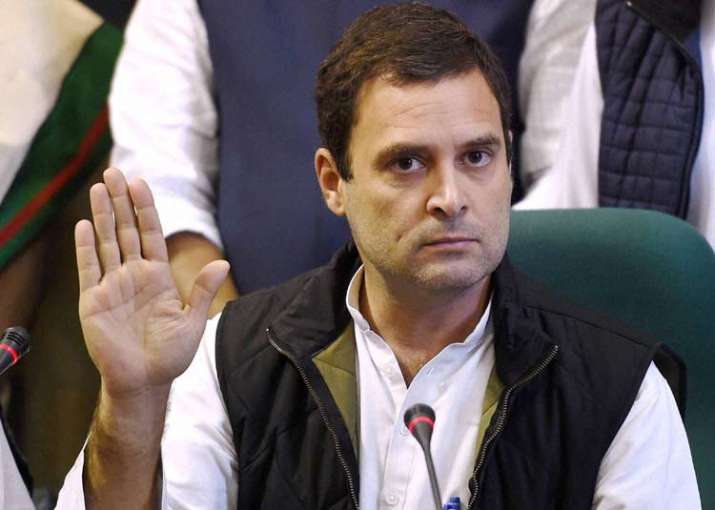 Leaving his party colleagues and opposition in the dark after claiming that he had "evidence" of Prime Minister Narendra Modi's "personal corruption", Congress vice-president Rahul Gandhi  is yet to deliver on his promise of causing an 'earthquake' in the parliament with his revelation. 
To substantiate his claim of having the proof, the 46-year-old leader is reported to have used words like "bullet-proof" and "solid". He also told the MPs that the revelations will indeed cause an "earthquake".
"Whenever it becomes public, it will have the affect of a political earthquake," Rahul  has reportedly told his partymen.
Rahul's remarks were in response to a question by a Congress MP who inquired about the nature of the charges that he had threatened to level against PM Modi. 
On Thursday evening, Rahul told his MPs at a special briefing in New Delhi that he had done due diligence and the evidence available with him was unimpeachable. He also said that he was being prevented from speaking in the Parliament.
On the other hand, government sources said that Rahul was yet to submit any notice about raising any issue for discussion, according to a Times of India report. 
The Lower House opened on Thursday with a demand from the opposition for a debate with no conditions, but was met with protests from the BJP camp which waved newspapers with reports about alleged bribery in the AugustaWestland chopper deal. 
The failure of the House to discuss the currency ban kept up the suspense on Rahul's claims.
He, however, refused to divulge details, saying he would do so in Parliament, fuelling intense speculation.
Meanwhile, with just a day remaining in the winter session which is headed for a washout, party MPs said that Rahul could not keep the issue hanging for the next session in February. 
"He will have to make public whatever he has after the session ends on Friday," Times of India quoted a party member as saying. 
Rahul, on Wednsday, had alleged that the government is not allowing him to speak in Parliament because he has information of PM Modi's personal involvement in corruption relating to 'demonetisation'. 
"We are pretty much unconditionally ready for a debate in Parliament. The government is not allowing me to speak. I have personal information about PM Modi's corruption. He is personally terrified. He cannot run away from the House," Rahul Gandhi said while talking to media persons along with a delegation of opposition party leaders at the Central Hall in Parliament.