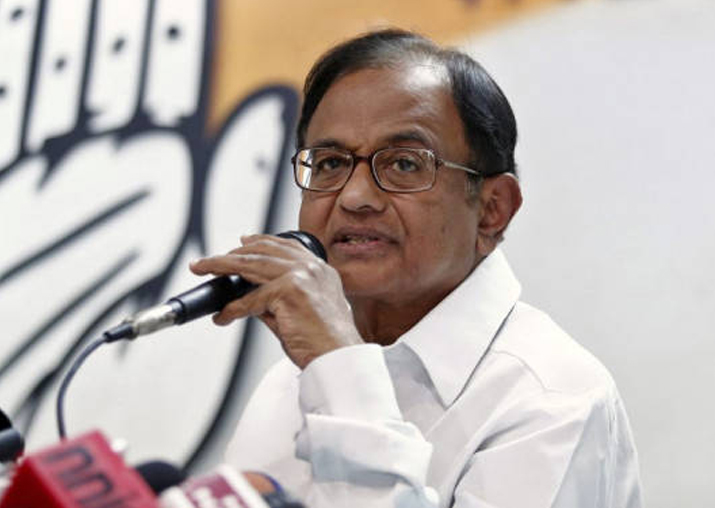 Congress leader P Chidambaram today welcomed the rise in India's GDP growth rate but on a cautious note, saying it is a pause in the declining trend and one should wait for the next three-four quarters before drawing a definite conclusion. 
"Happy that the July-Sep quarter has registered a growth rate of 6.3%. This a PAUSE in the declining trend of the last five quarters. But we cannot say now whether this will mark an upward trend in the growth rate. We should wait for the growth rates over the next 3-4 quarters before we can reach a definite conclusion," he said in a series of tweets. 
P Chidambaram also said that "6.3 per cent is far below the promise of the Modi government and far below the potential of a well-managed Indian economy". 
The former finance minister said this after India reported a 6.3 per cent GDP growth rate in the July-September quarter of the current fiscal. 
Reversing the five quarters of slowing GDP growth, Indian economy expanded by 6.3 per cent in July-September on the back of a pick-up in manufacturing. 
The gross domestic product (GDP) growth had hit a three-year low of 5.7 per cent in the first quarter of 2017-18. It was 7.5 per cent in the September quarter of 2016-17. 
According to Central Statistics Office (CSO) data, the economic activities that registered growth of over 6 per cent in the second quarter are manufacturing, electricity, gas, water supply, other utility services and trade, hotels, transport and communication, and services related to broadcasting.