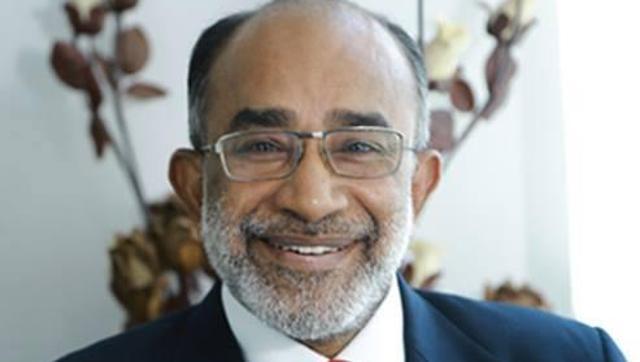 BJP leader K.J. Alphons today said that that his appointment as administrator of the union territory of Chandigarh is "not going to happen".
He pointed out that since he did not get appointment orders, the question of its cancellation does not arise.
"Very soon it's going to be election time in Punjab, and since political parties have expressed reservations against me, the appointment is not going to happen. Since I did not get the orders, the question of the order being cancelled does not arise. I will say that my appointment is not coming through," Alphons said.
"On August 13 BJP president Amit Shah called me to inform that I have been cleared for appointment; but following concerns raised by political parties in Punjab, he called me last (Wednesday) night again to say that it is not going to happen," added Alphons.
Alphons, a hugely popular IAS officer when in service through his tough approach, was a doer and always succeeded when entrusted with any task.
He surprised many, when despite having a few more years left in office, he quit and contested as a Left-supported independent candidate in the 2006 assembly polls. He not only won, but turned out to be an effective legislator for his constituency -- Kanjirapally in Kottayam district.
While he was all set to get a renomination, he quit Kerala politics and moved base to Delhi and became a national executive member of the BJP. Since then he has been active during the assembly and Lok Sabha polls for the BJP in Kerala.
Alphons shot to fame when as Commissioner of the Delhi Development Authority in the 1990s he razed 14,000 unauthorised constructions.
(With IANS inputs)