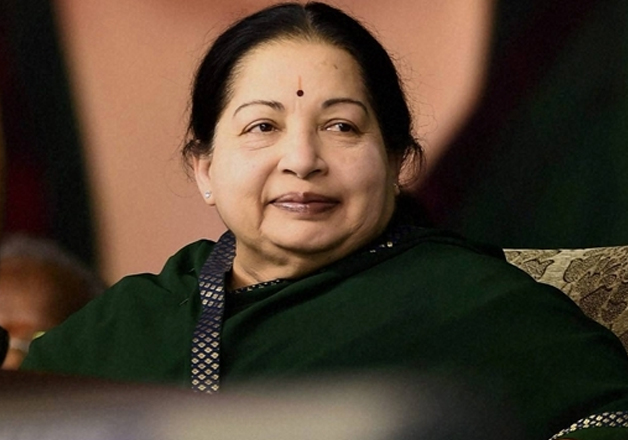 Tamil Nadu Chief Minister Jayalalithaa will soon be moved out of the Critical Care Unit (CCU) to a private room.
According to a senior AIADMK leader, the 68-year-old leader was having semi solid food for the past one week. 
"She was also talking with people now," party leader and spokesperson C Ponnaiyan said.
"The lung infection is under control. She has passed the critical stage. The respiratory system is being weaned away. It is being used on and off," Ponnaiyan added.
The Tamil Nadu CM was admitted to the Apollo Hospitals with fever and dehydration on September 22. Doctors later said she needed a longer stay at the hospital as she had infection and was put on respiratory support.
According to Apollo, a team of specialists like cardiologists, respiratory physicians, consultants for infectious diseases, diabetologist and endocrinologist was treating Jayalalithaa.
In its medical bulletin issued on October 21, Apollo Hospitals said Jayalalithhaa "is interacting (with people) and progressing gradually".
According to Ponnaiyan, it is for the doctors to decide when Jayalaltihaa could be discharged.
"Her health condition has improved now. The remaining health issues can be addressed while she is in a room or even at her residence," Ponnaiyan added.
He said Jayalalithaa was suffering from acute lung infection which in turn aggravated the problem.
She was suffering from high fever for nearly 18 days at the hospital due to the infection.
"The fever was brought down by appropriate medication," Ponnaiyan added.
According to Ponnaiyan, the team of doctors including a British doctor Richard Beale, consultant in Intensive Care Medicine at Guy's and St.Thomas Hospital, London, doctors from AIIMS, New Delhi and from Apollo Hospitals are taking good care and rendering expert treatment to Jayalalithaa.