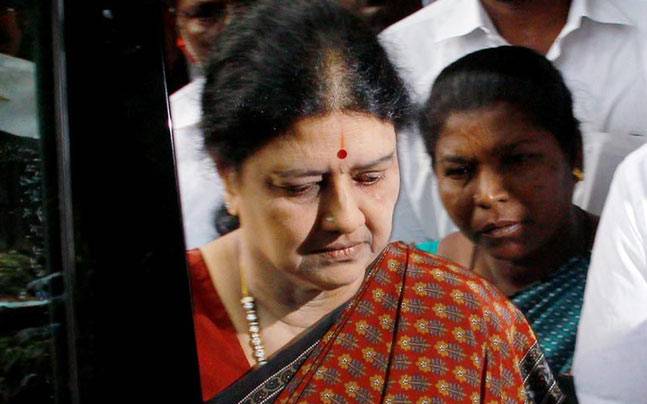 Days after exposing alleged corrupt activities in Bengaluru jail accusing AIADMK General Secretary and convict V.K. Sasikala Natarajan of bribing top prison officials for undue favours, Deputy Inspector General (prisons) D Roopa submitted her second report to DGP (prisons) HN Sathyanarayana Rao on Saturday.
In the new report, DIG Roopa has highlighted the state of affairs pertaining to maintenance of the central prison, and alleged that crucial CCTV recordings of VIP treatment given to Sasikala appear to have gone missing, a police was quoted by Times of India as saying in its report. 
Roopa told the media on Saturday that she had submitted a second report, but declined to divulge any details. 
"There are only two CCTV cameras in the visitors' gallery. Camera number 8 and 9 fitted near the admission room have no recording facility. Sasikala was given a separate room with chair and tables so she can conveniently talk to her visitors. We had recorded all these on camera but it looks like they are deleted now," reads the report according to the source. 
In her first report, DIG Roopa had exposed the corrupt activities carried out in the city central jail, claiming that her senior DGP Sathyanarayana Rao and other officials had received a bribe of Rs 2 crore to provide special treatment to Sasikala.
"As a reward for bribing the prison authorities from Rao to jail warden, Sasikala gets special menu daily, cooked by special chefs in a special kitchen near the women's cell," Roopa had said in the report. 
Alleging massive irregularities and rampant corruption in the central jail on the city's southern outskirts, Roopa said drugs were being distributed to the inmates through various means and select prisoners were given special facilities.
It may be recalled that chief minister Siddaramaiah ordered a high-level inquiry on Friday by retired IAS officer Vinay Kumar into the prison affairs. The committee will submit its preliminary findings in a week and the final report in a month. The CM also issued a notice to Roopa for going to the media with her report details.