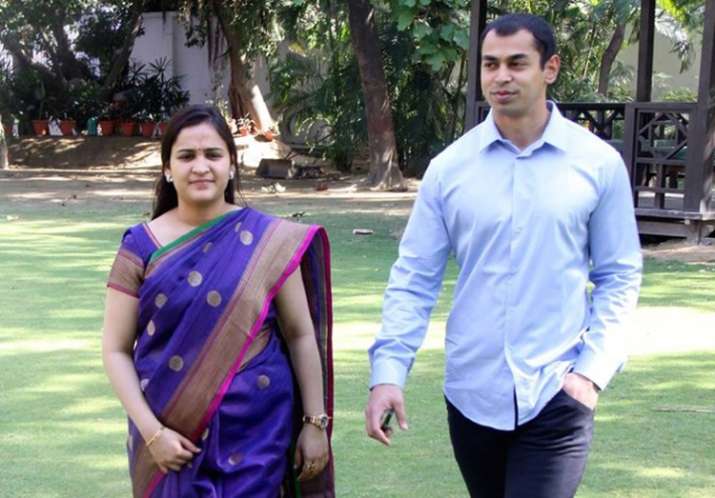 The slugfest in Uttar Pradesh's ruling Samajwadi Party was laid bare on Monday when the family feud turned into a high-voltage drama between Chief Minister Akhilesh Yadav and his uncle and state unit chief Shivpal Singh Yadav. 
On the other hand, there are two members of the family, who seem to be far away from the family rumble – Prateek Yadav, son of Mulayam Singh Yadav's second wife Sadhana Gupta, and his wife Aparna Yadav. This perception, however, may be deceptive. 
For, Prateek and Aparna seem to be emerging as key players for the Samajwadi Party in the current crisis, especially after sacked MLC Udayveer Singh accusing Sadhana Gupta – Mulayam's second wife – of orchestrating a family rebellion against Akhilesh Yadav and Shivpal Yadav being her 'political front'.
In a four-page letter to Mulayam, with a subhead that read "Personal jealousy against CM", he wrote, "As this information came out in the open that you want Akhilesh to become the CM, conspiracies were hatched within the family. Though Akhilesh's step-mother herself remained behind the scenes, Shivpal came forward as her political face and started contacting senior party leaders to prevent this."
On the other hand, Akhilesh has has not been in good terms with Sadhana, who has emerged as a key player in the entire dispute.
Sadhna Yadav is supposed to have played a role in Amar Singh's re-entry in the Samajwadi fold, even though his relation with Mulayam had turned sour.
Meanwhile, Akhilesh believes that Amar Singh advises Sadhana on political matters, which eventually is the reason behind Akhilesh's vehement opposition to Amar Singh. 
Also, many believe that Sadhana and Shivpal wanted Mulayam Singh to lead the government after winning the 2012 Assembly Elections. But Mulayam decided to project Akhilesh as the chief minister of Uttar Pradesh. 
This time around, rumors suggest that Sadhana and Shivpal wanted Prateek to be projected as the chief minister of Uttar Pradesh and that they had even tried to manage a ticket for her son. 
In the midst of the rigmarole that the party is under, and the allegations and counter allegations that have surfaced, we bring you a look into the life, achievements and goals of the couple that is all set for the political plunge. 
Aparna Yadav
​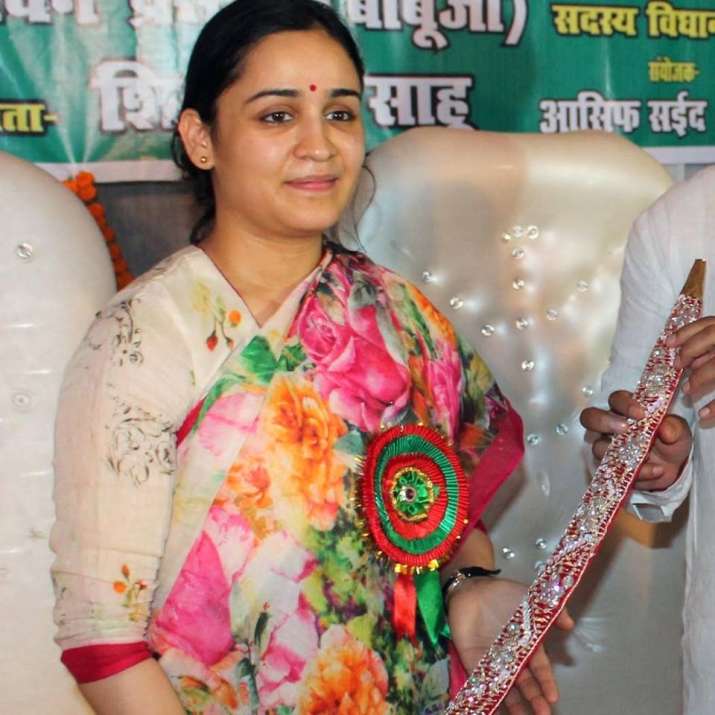 Aparna, Mulayam's youngest daughter-in-law, is all set to enter the ring of Uttar Pradesh politics. She is likely to be fielded from Lucknow Cantonment (Cantt) in the 2017 assembly polls. The constituency is currently held by former Congress leader Rita Bahuguna Joshi, the sitting MLA, who recentlky crossed sides to join the BJP. 
A firm admirer of patriarch Mulayam Singh Yadav and Prime Minister Narendra Modi, she strongly supports the Swachh Bharat Abhiyan. A trained classical and semi-classical singer, she has also won acclaim for her social work from the United Nations.
A mother of a three-and-a-half-year-old girl, Aparna holds a postgraduate degree in international relations and politics from Manchester University, England. 
26-year-old "chhoti bahu" has also been a vocal on social media against cow slaughter and had slammed Bollywood star Aamir Khan for his comments on 'intolerance'. 
Prateek Yadav
​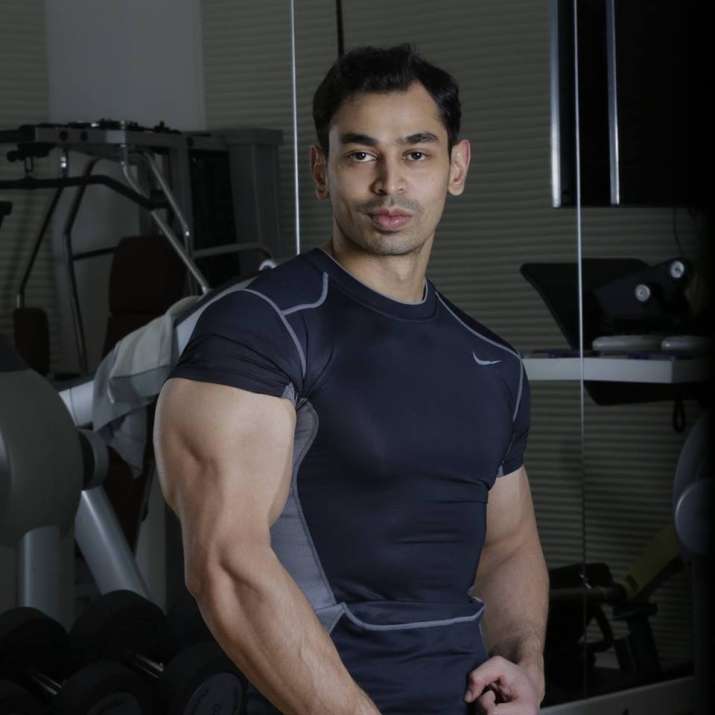 While Aparna is focused on electoral politics, Prateek, on the other hand, feels that politics is not his cup of tea. Mulayam's 29-year-old son keeps busy with his business interests -- real estate and building a chain of gyms. 
While Prateek may not have interest in entering politics, he does follow Mulayam's footsteps on another front – body building. 
Before entering politics, 'netaji' or leader, as Mulayam Singh is called by his supporters, was himself famous as a 'pehelwan' or body builder. In fact, he was a district champion in the lightweight wrestling championship and did not shy away from the akhada even after he joined politics.
In September last year, the younger Yadav was featured in an internationally acclaimed body building website as "the international transformation of the month".
The transformation in Prateek left many stunned. His weight dropped from 103-plus kg to 67 kg over the past few years; he has also added rippling muscles to his 5 feet 11 inch frame.
The transition, Prateek says, happened as a result of a pep talk he received from Mulayam Singh over a decade ago. 
"I was back from my school in Dehradun with pneumonia. In the course of treatment, steroids were administered, and it led to major weight gain. By the time I turned 11 years old, I weighed 103 kg."
Netaji asked him to shed weight and told him that if he lost 10 kg, he would fetch himself a reward.
"He would chide me and tell me not to gorge on mangoes, and tell me to drink my milk plain, without Bournvita, as weight was becoming such a big concern," Prateek had said.
While Prateek seems to be far away from the ongoing tussle in the Yadav family, but that wasn't always the case. 
In November 2012, a group of SP workers had stormed the party office in Lucknow demanding Prateek to be given a ticket to contest from Azamgarh for the 2014 general election. Even his mother Sadhana and uncle Shivpal had pushed for a ticket being given to him. 
Eye on elections
With less than four months left for the UP Assembly Elections 2017, the ongoing tug-of-war in the Yadav clan might turn out to be detrimental for the Samajwadi Party as the party hasn't even started the election campaign. 
Many believe that Mulayam's decision to give power in the hands of all family members – there is an entire chain – is what has contributed to the current mess. Nevertheless, the SP supremo does not seem to believe so. Moreover, political experts believe that the slugfest between Akhilesh and his uncle Shivpal, which has eventually segregated the party, might turn out to be reason for the end of the reign of Yadav family in the upcoming elections. 
At the moment though, political pundits are not ready to place their bets on which way this fight will end.