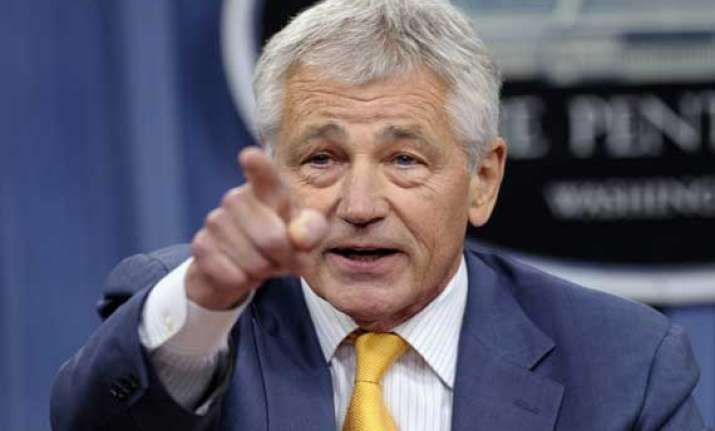 Washington: US Defence Secretary Chuck Hagel said on Thursday they are focusing American military efforts in Iraq on securing the American embassy and personnel in Baghdad, while advising Iraqi security forces based on assessing the situation in the Middle East country.
Hagel made the remarks while addressing a Pentagon press conference here. He also stressed importance of supporting Iraqi forces and helping Iraq's leaders resolve the political crisis to the US mission in Iraq, Xinhua reported.
"By reinforcing security at the US embassy and its support facilities at Baghdad International Airport, we're helping provide our diplomats time and space to work with Sunni, Kurd and Shia political leaders as they attempt to form a new inclusive national unity government," Hagel said.
"We'll be better able to help advise them as they combat ISIS (the Islamic State of Iraq and Greater Syria) forces inside their own country" with a better understanding of conditions on the ground and the capabilities of Iraqi security forces.
"The situation in Iraq is complex and fluid. But there's no exclusively military solution to the threats," he added. "Our approach is deliberate and flexible. It is designed to bolster our diplomatic efforts and support the Iraqi people."
There are currently nearly 800 American service members in Iraq, including about 200 US military advisers who arrived in Iraq not long ago, said Hagel, adding that the US, with Iraqi assistance, has established two joint operations centres in Iraq, with one based in Baghdad and the other in Erbil in northern Iraq.