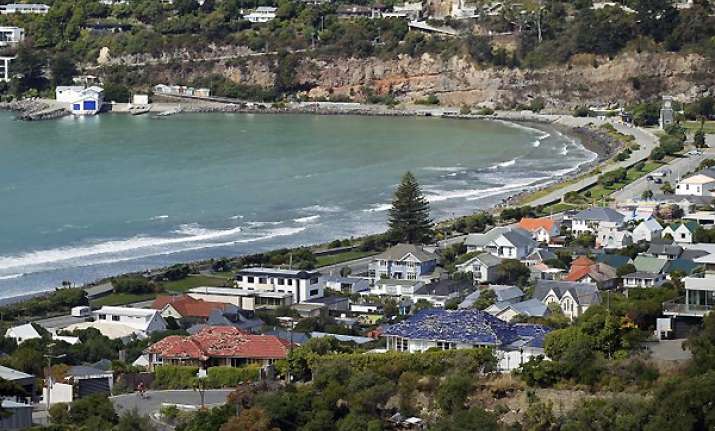 Wellington, Jan 2: The earthquake-devastated New Zealand city of Christchurch was rattled on Sunday by a 5.0-magnitude tremor, geologists said, although there were no immediate reports of damage.

The quake, which struck at a relatively shallow depth of 19 kilometres, around 18 kilometres east of Christchurch at 2215 IST today, according to the US Geological Survey.

Christchurch, New Zealand's second most populous city, was battered by a powerful 6.3-magnitude earthquake in February last year that left 181 people dead and destroyed much of its centre.

The city has been hit by a series of strong aftershocks since causing fear among residents and further damage to property.

New Zealand sits on the so-called "Ring of Fire", the boundary of the Australian and Pacific tectonic plates, and experiences up to 15,000 tremors a year.

A 5.3-magnitude earthquake rattled the northern tip of Indonesia today, geologists said, but there were no immediate reports of damage.

The quake struck at a shallow depth of one kilometre around 160 kms southeast of Banda Aceh on Indonesia's Sumatra island at 2:09 am local time, the US Geological Survey said.

Aceh province is frequently hit by earthquakes and was devastated by the 2004 Boxing Day tsunami.

Indonesia sits on the Pacific "Ring of Fire", where the meeting of continental plates causes strong seismic activity including earthquakes and volcanic eruptions.