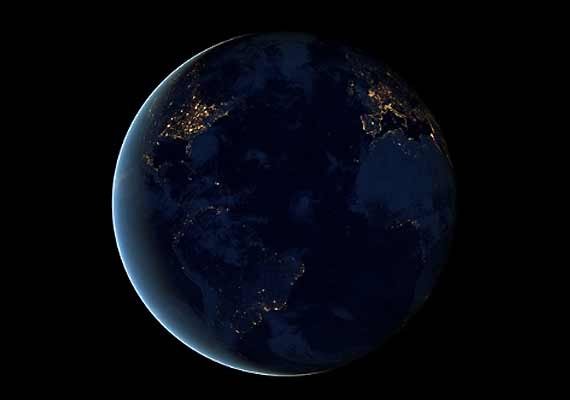 Just imagine of getting up after sleep only to realize it's still dark outside.
What if you get to know that sun will not rise for next few days and all you'll be left with is darkness! Now what are you gonna do?
If going by the facts (viral news) provided by NASA, people might witness a solar storm from 16th December to 22nd December 2014, during which there will be absolutely no sunlight on Earth.
As now as we leave you on to plan things meanwhile the solar storm, meanwhile check out how the following are going to spend their prolonged nights...
1) Police and thieves will be very busy: - Now thieves will have 24*6 hours of night, to burgle and it will obviously keep the police department on its toes.
 2) Confused cocks: - Cocks will eagerly wait for the dawn and wonder when they will get to do their doodle do!
 3) Owls: - The nocturnal creatures like owl will be confused how come they have to be awake for so long. They might hoot with displeasure wondering when will their "Ache din would come"!
 4) Frustrated Chowkidars: - The Chowkidars would have a hard fight during this while, and be ready in case you hear them shouting, "Jaagte raho, itni lambi raat hai, ab mere bharose mat raho."
5) Party all night: - This will be a gala time for party animals and they'll now have round the clock pleasure of enjoying.
6) Night out-holidays:- So you are the one who plans once in a while night-out? Then this would be a perfect time to plan an entire 'night out-holiday' for yourself as you don't have to worry about the morning.
7) Vampires may invade the earth: - This might be the happiest news of the era for Vampires, if they exist! They will get a free run and it will be a great feast for them, we guess.
 8) Mosquitoes: - These mini-monsters will kinda have their 'baap ka raaj' time as they would suck out the last drop of blood from our body without worries to go into hiding next morning.
9) Batman and Shehenshah:-  The world is gonna be a giant 'Gotham', and would prove to be a hard task for Batman alone. We suggest our very own 'Shehenshah' to help out the guy in his task and loom out in night singing, "Andheri raaton me sunsan raahon par".
P.S: The news of Earth being left light-less is yet to be confirmed by NASA officials.