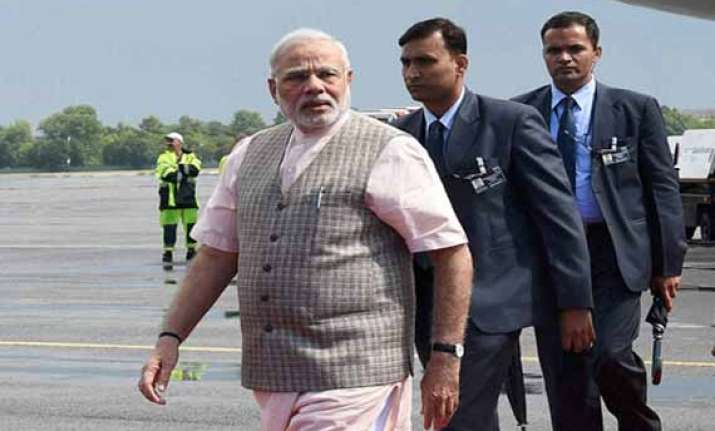 Brasilia: Prime Minister Narendra Modi today left for home after a three day visit to Brazil for attending the BRICS summit in the coastal city of Fortaleza.
Today in Brasilia, the BRICS leaders met with leaders of South America invited by Brazilian President Dilma Rousseff.
He will have a brief technical halt in the Frankfurt before reaching Delhi late in the night.