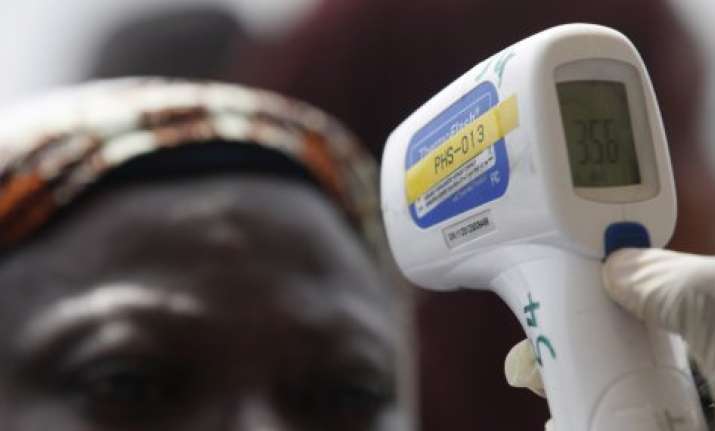 Monrovia: The Liberian government announced the imposition of stringent screening measures, at the country's only international airport, for passengers after the first Ebola case in the US.
Liberia has been in the spotlight since there were two instances of infected Liberians exporting the virus to other countries, Xinhua reported.
The first case was Patrick Sawyer, who was diagnosed with Ebola. He boarded a flight to Nigeria and collapsed in Lagos, affecting health workers who came in contact with him.
The latest incident is of a Liberian who travelled from Liberia to Texas in the US and was then diagnosed with Ebola.
"It was unfortunate that an individual traveling from Liberia was diagnosed with Ebola after arrival in the US," reported Xinhua citing a statement of Liberia's minister of information Lewis Brown issued  on Wednesday.
"Currently there are stringent screening measures in place at the Roberts International Airport which we believe is preventing the disease from spreading via air travel. We monitor these screening programs regularly," he added.
"As we are also discovering, it was only days after his arrival in the US that the disease was manifested. As such, consistent with the findings of the Centers for Disease Control and Prevention, we are led to believe that he posed no risks to other passengers or the crew with whom he traveled," the minister said.
Brown said that the confirmed US Ebola situation demonstrates the clear international dimension of the Ebola crisis and for which the resources of the world are being mobilized to avert.