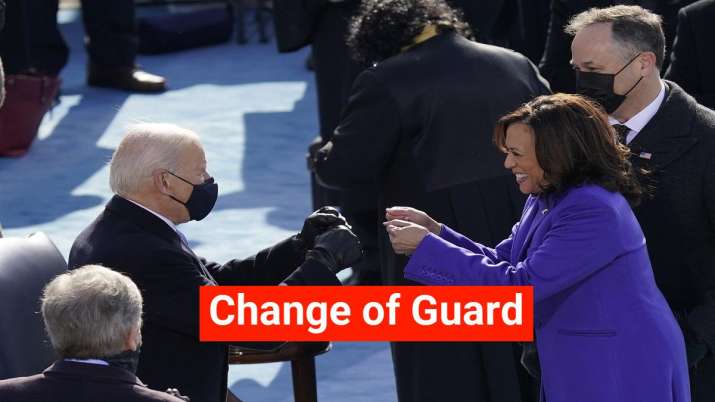 Joe Biden and Kamala Harris took oath as the 46th President and Vice President of the United States of America respectively at the 59th Presidential inauguration ceremony. However, Donald Trump didn't attend the inauguration event. Biden's inauguration comes at a time when the world's most powerful nation is battling unending chaos due to coronavirus pandemic, a divided society, and violent threats. In his first speech as the next President of US, Joe Biden began by saying it's America's day, it's democracy's day. 
JOE BIDEN-KAMALA HARRIS INAUGURATION | AS IT HAPPENED
Today, on this January day, my whole soul is in this: bringing America together, uniting our people, uniting our nation, US President Joe Biden said in his first speech as 46th US President.

"I know forces that divide us are deep & they are real. But I also know they are not new. Our history has been a constant struggle between American ideal that we're all created equal & harsh ugly reality that racism, nativism, fear, demonization have long torn us apart," Biden said. 

Today, we celebrate triumph not of a candidate but of a cause, the cause of democracy. People and will of the people have been heard. We have learned again that democracy is precious, democracy is fragile & at this hour, my friends, democracy has prevailed, US President Joe Biden said in his first speech after taking oath.

Prime Minister Narendra Modi congratulated US President Joe Biden on the inauguration day. Taking to Twitter, PM Modi said, "My warmest congratulations to Joe Biden on his assumption of office as President of the United States of America. I look forward to working with him to strengthen India-US strategic partnership."

The India-US partnership is based on shared values. We have a substantial and multifaceted bilateral agenda, growing economic engagement and vibrant people to people linkages. Committed to working with President Joe Biden to take the India-US partnership to even greater heights. My best wishes for a successful term in leading USA as we stand united and resilient in addressing common challenges and advancing global peace and security, PM Modi wrote on Twitter | READ MORE 

PM Modi also congratulated Kamala Harris on being sworn-in as US Vice President. "It is a historic occasion. Looking forward to interacting with her to make India-USA relations more robust. The India-USA partnership is beneficial for our planet."

It's America's day, it's Democracy's day, says Joe Biden in his first speech as US President. 

Biden was administered the oath by Chief Justice John Roberts; Harris was sworn in by Justice Sonia Sotomayor. The theme of Biden's approximately 30-minute speech was "America United.

Joe Biden sworn-in as the 46th US President. 
"Ready to serve," said Kamala Harris is her first tweet as Vice President of America.
Kamala Harris sworn-in as the first woman Vice President of the United State of America.  
American Singer Lady Gaga sings National Anthem of the United States. Biden-Harris to take oath shortly.  
Senator Amy Klobuchar welcomes President-elect Joe Biden, Vice President-elect Kamala Harris, former US Presidents, first ladies at the US Capitol, moments before the inauguration.
Vice President Mike Pence and his wife Karen, arrive for the 59th Presidential Inauguration at the U.S. Capitol for President-elect Joe Biden.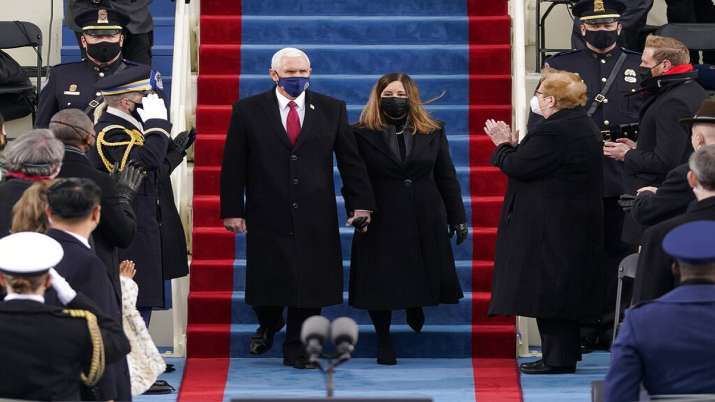 Former US President Barack Obama with his wife Michelle Obama, arrive at the US Capitol to attend Biden-Harris's inauguration.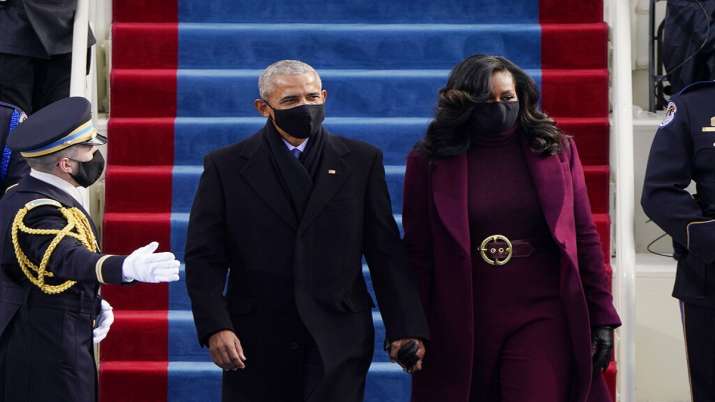 President-elect Joe Biden and his wife Jill Biden, and Vice President-elect Kamala Harris and her husband Doug Emhoff arrive at the US Capitol, ahead of the inauguration.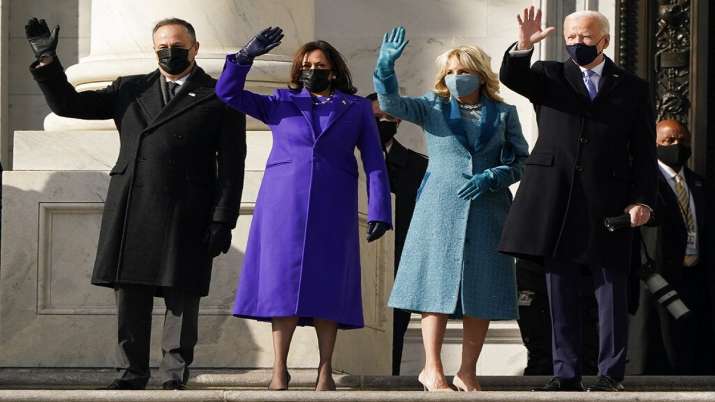 Former President Bill Clinton and 2016 Democratic presidential nominee Hillary Clinton arrive at the US Capitol.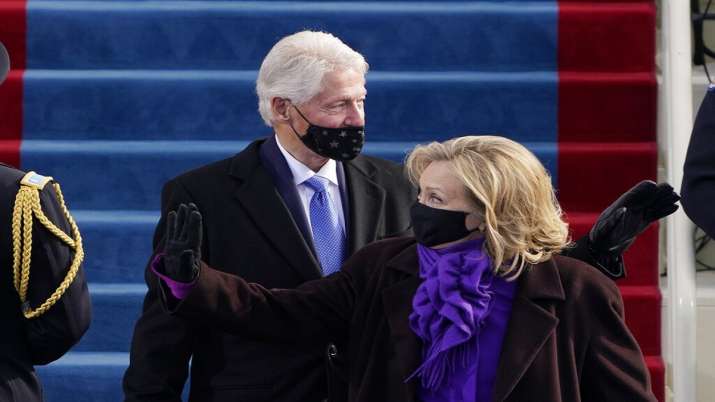 I love you, Jilly, and I couldn't be more grateful to have you with me on the journey ahead, tweets Joe Biden, moments before taking oath as the 46th US President.
Indian Ambassador to the United States SandhuTaranjit Singh at the Capitol to attend 59th Presidential Inauguration. Oath of Office Ceremony of US President-elect Joseph Robinette Biden Jr. and Vice President-elect Kamala Harris to take place shortly.
Former US President Barack Obama ahead of Biden's inauguration wished him on Twitter saying this is your time. "Congratulations to my friend, President @JoeBiden! This is your time," Obama tweeted.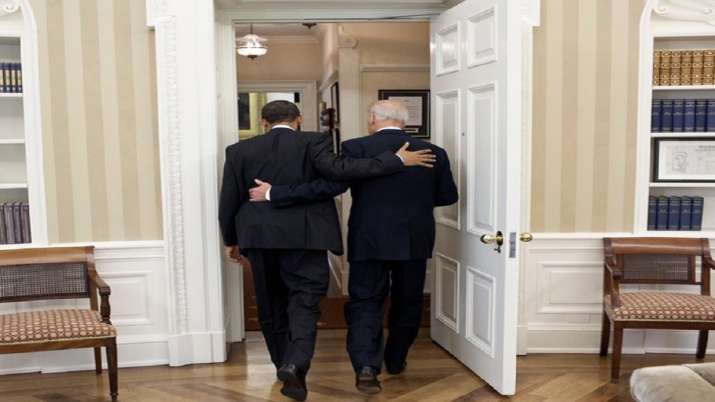 Ahead of the inauguration, President-elect Joe Biden tweeted, "It's a new day in America." Earlier, Trump left The White House along with the first lady, family members. In his last words as America's President, Trump wished the new administration adding "we will be back in some time." 
Meanwhile, as Trump leaves for Florida, President-elect Joe Biden has arrived for the church.
"I will always fight for you. I will be watching, listening. The future of this country has never been better. I wish the new administration great luck and success. I think they have the foundation to do something really spectacular," US President Donald Trump said in farewell address. 
We have the greatest country and economy in the world. We were hit so hard by the pandemic. We did something that is considered a medical miracle- the vaccine which was developed in 9 months, said Trump.
This has been an incredible four years. We accomplished so much together. I want to thank my family, friends and my staff. Want to thank you for your effort. People have no idea how hard this family worked, said Donald Trump in his last address as US President. 
Just hours before Joe Biden's inauguration, outgoing President Donald Trump, who left The White House for the last time, said his administration accomplished a lot, adding be careful since the new administration will be setting in.   
As the crucial day's event started to begin, President Trump is leaving the White House for the last time, ahead of President-elect Joe Biden's inauguration later today. Donald Trump as he said previously, won't be attending Biden's swearing-in. 
President-elect Joe Biden and his wife Jill Biden participate in a COVID-19 memorial event at the Lincoln Memorial Reflecting Pool.
Biden expected to take series of action on first day
On his first day, Biden will take a series of executive actions — on the pandemic, climate, immigration and more — to undo the heart of Trump's agenda. He takes office with the bonds of the republic strained and the nation reeling from challenges that rival those faced by Abraham Lincoln and Franklin D. Roosevelt.
"Biden will face a series of urgent, burning crises like we have not seen before, and they all have to be solved at once. It is very hard to find a parallel in history," said presidential historian Michael Beschloss. "I think we have been through a near-death experience as a democracy. Americans who will watch the new president be sworn in are now acutely aware of how fragile our democracy is and how much it needs to be protected."
ALSO READ | Trump's exit: President leaves office with legacy of chaos
Biden will come to office with a well of empathy and rsolve born by personal tragedy as well as a depth of experience forged from more than four decades in Washington. At age 78, he will be the oldest president inaugurated.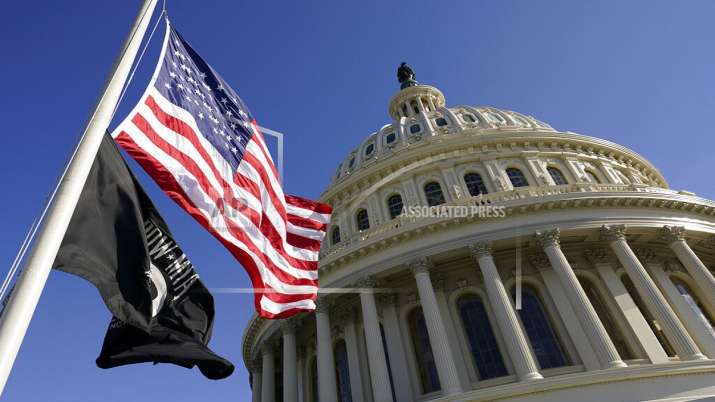 Inauguration Day witnessed history in making
More history made at the inauguration day as Kamala Harris became the first woman to become vice president. The former US senator from California is also the first Black person and first person of South Asian descent elected to the vice presidency and became the highest-ranking woman ever to serve in government.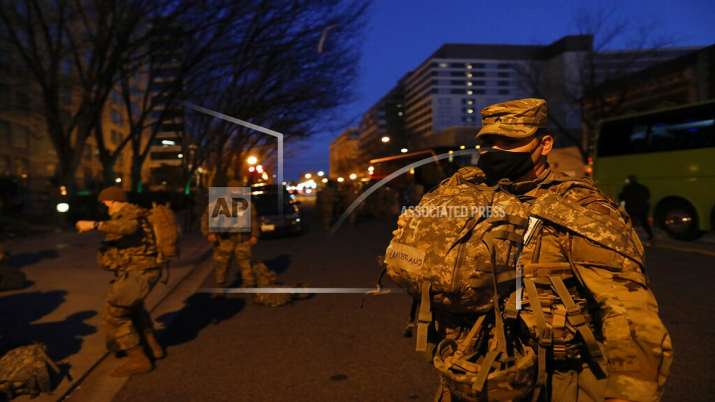 Full-Proof Security
Tens of thousands of troops were on the streets to provide security precisely two weeks after a violent mob of Trump supporters, incited by the president, stormed the Capitol in an attempt to prevent the certification of Biden's victory.
The tense atmosphere evoked the 1861 inauguration of Lincoln, who was secretly transported to Washington to avoid assassins on the eve of the Civil War, or Roosevelt's inaugural in 1945, when he opted for a small, secure ceremony at the White House in the waning months of World War II.
ALSO READ | Trump's daughter Tiffany announces engagement with billionaire heir boyfriend Michael Boulos. See photos
Despite security warnings, Biden declined to move the ceremony indoors and instead will address a small, socially distant crowd on the West Front of the Capitol. Some of the traditional trappings of the quadrennial ceremony will remain.
ALSO READ | Washington on lockdown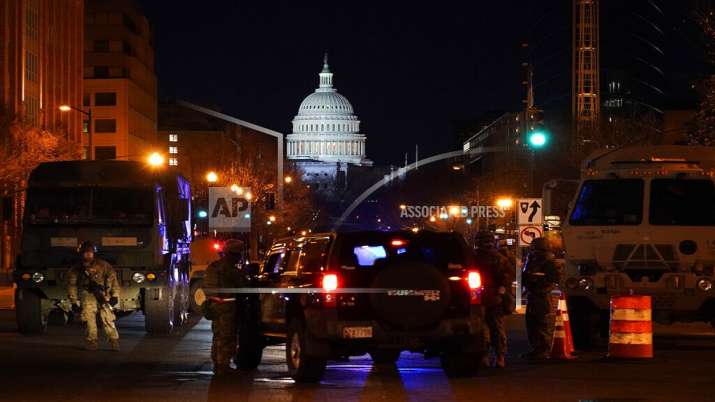 Flouting tradition, Donald Trump planned to depart Washington on Wednesday morning ahead of the inauguration rather than accompany his successor to the Capitol. Trump, awaiting his second impeachment trial, stoked grievance among his supporters with the lie that Biden's win was illegitimate.
(With inputs from AP)