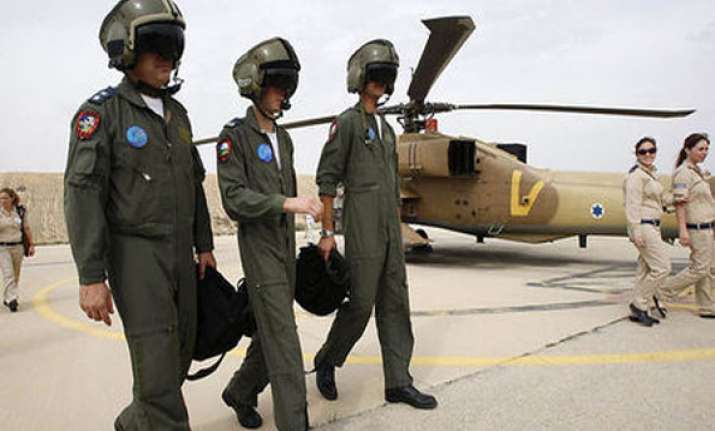 Jerusalem: Fourteen Israeli fighter pilots have been court-martialled for storing classified data on their smartphones, Israel's Army Radio reported Wednesday.
The military launched an investigation after one of the pilots reported losing his mobile phone which contained sensitive maps and other documents related to military operations and training, Xinhua quoted the radio as saying in the report.
Investigators retrieved the lost phone and found that 13 more pilots from the same fighter squadron had loaded similar data on their phones for the purpose of studying and memorising while off base.
Two pilots were sentenced to five days in a military prison, 11 received suspended sentences and one was fined, the report said.
On Tuesday night, Israel Air Force chief Major General Amir Eshel convened senior officers to discuss the incident, demanding stricter enforcement of security guidelines.