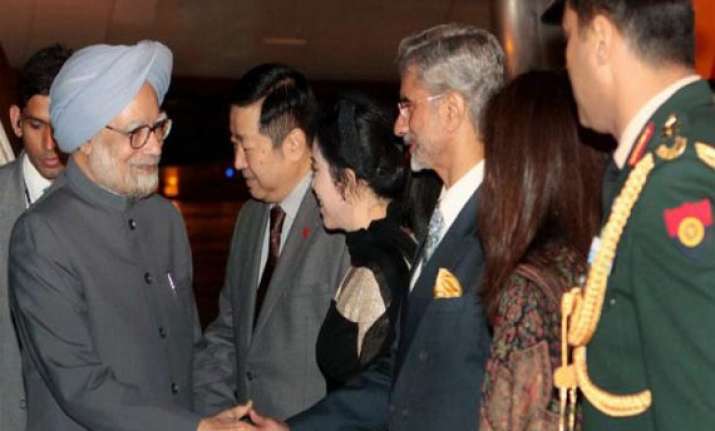 Beijing: India and China today signed Border Defence Cooperation Agreement (BDCA) to maintain peace and tranquillity on the Line of Actual Control.
The agreement was signed after talks between Prime Minister Manmohan Singh and his Chinese counterpart premier Li Keqiang in Beijing.
The two nations also decided to hold joint counter-terrorism exercise. Nine MoUs were signed in total by the two neighbouring countries.
The deal on visa agreement have been called off after a stapled visa row over Arunachal Pradesh with China.
After  talks with Li,  Manmohan Singh  is also scheduled to meet President Xi Jinping later.
Manmohan Singh said the agreement on Border Defence Cooperation Agreement (BDCA) will add to "existing instrument to establish peace and tranquility on the border".