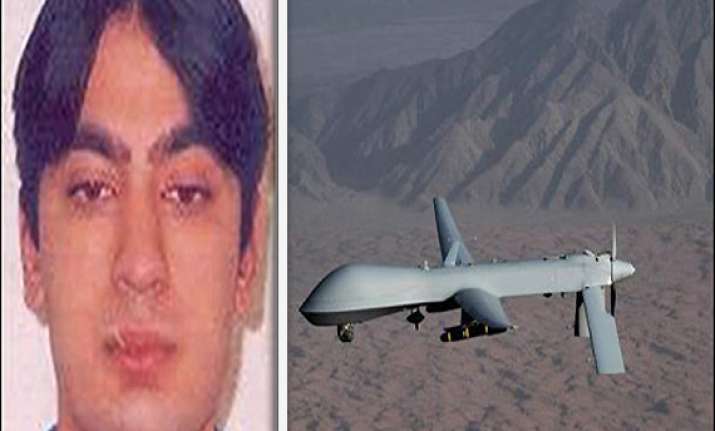 Washington, Jan 20: A Pakistani top al Qaeda operations planner, who was working a plot to attack Western targets, has been killed in a CIA drone strike in Pakistan's restive tribal area last week, a US official said.

Aslam Awan, a Pakistani citizen, was the "external operations planner" for the terrorist network.

Awan died January 10 when a missile fired by the drone slammed into a compound near the town of Miranshah in the province of North Waziristan, a center of militant activity.

The official described Awan as a key player with al Qaeda who was not known by the public but was being tracked by the intelligence community. The official said Awan was working on attacks against the West.

"His death reduces al Qaeda's thinning bench of another operative devoted to plotting the death of innocent civilians," CNN quoted the unnamed American official as saying.

The missile strike was one of two launched last week, marking the end of a seven-week pause in US drone attacks after an incident in November when NATO forces in Afghanistan accidentally fired upon and killed 24 Pakistani troops operating in the border region.

Although US officials deny there was a lull in drone operations, the relationship with Pakistan has been rocky over the past year after a number of high-profile incidents, including the covert raid by US forces that killed al Qaeda chief Osama bin Laden in Abbottabad, Pakistan on May 2 last.

A cross-border NATO air strike on November 26 killed 24 Pakistani soldiers on the border with Afghanistan in a mix-up that inflamed Pakistani anger at the US.

Pakistan responded angrily to the NATO air strike by closing all routes used to transport supplies to American and allied forces in Afghanistan and forced the US to vacate the Shamsi airbase, reportedly used by CIA-operated drones.