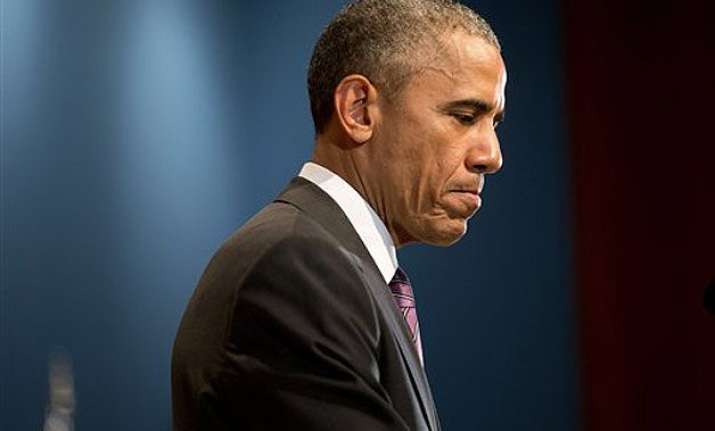 Washington: US President Barack Obama was on Saturday briefed on the devastating earthquake that struck Nepal and India, killing over 1000 people and flattening houses and buildings.
"The President has been briefed (on the earthquake)," a White House official said when asked about the earthquake in Nepal and India.
The quake measuring 7.9 on Richter scale, which was followed by 16 aftershocks of magnitude 4.5 or greater, killed over 1000 people in Nepal and left several thousands injured and hundreds missing across the country.
The earthquake with epicentre at Lamjung, around 80 kilometers northwest of Kathmandu, had its impact in several cities in Bihar, West Bengal and UP and tremors were felt across vast stretches of east and northeast India. It was also felt in China, Bhutan and as far as Pakistan and Bangladesh.