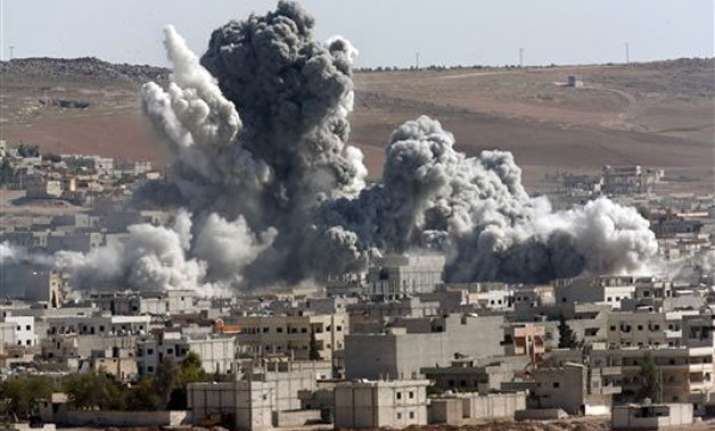 Beirut: At least 1,953 persons have been killed and hundreds more wounded after six months of bombing by the US-led international coalition against jihadis in Syria, Efe news agency reported citing the Syrian Observatory for Human Rights (SOHR).
Among the fatalities, at least 66 were civilians, including 10 children and six women, killed in attacks on oil facilities in areas under the control of the Islamic State (IS) in the provinces of al-Hasakah, Deir al-Zur, al-Raqqa and Aleppo in the north.
The bulk of the fatalities were IS militants with 1,796 reportedly killed in the airstrikes, in addition to 90 members of the Nusra Front, the Syrian branch of the Al Qaeda.
An IS prisoner, who was a member of a rival Islamist militia, was also killed in an attack on one of the bases of the terrorist organisation on the outskirts of al-Raqqa.
The SOHR did not rule out that the toll could be even higher given the difficulty in accessing areas under IS control, and as the terrorist group does not divulge information about its casualties.
The IS proclaimed a "caliphate" in late June in the areas under its control in Iraq and Syria.