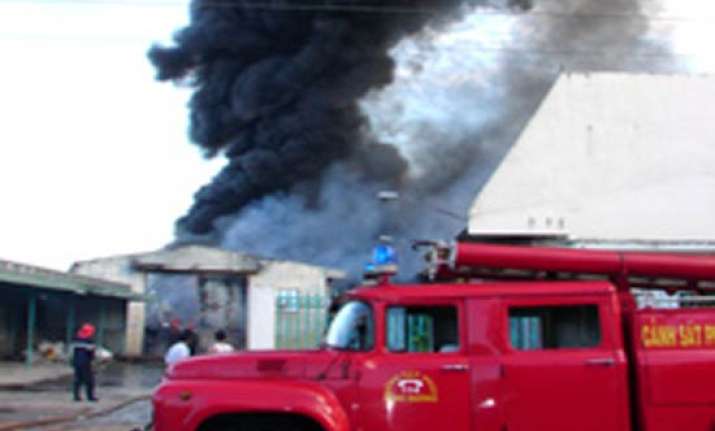 Hanoi, July 31 : The death toll in the devastating fire in Vietnam's northern Haiphong city has climbed to 17 with four out of the 17 injured succumbing to injuries.

According to  Vietnam News Agency, the fire broke out about 4:30 pm local time on Friday, at a private shoe-making workshop. 

Local witnesses said that welding slag dropped on spongy materials and ignited them as a welder hired by owners was erecting an anti-lightning pole to brace for the Nock-ten storm.

At the time of incident, 36 workers were there in the workshop and only six of them escaped. Thirteen were burnt to death on the spot and 17 others were  injured. Eight workers in critical condition  were shifted to Hanoi for treatment.

Local investigation agencies and police have decided to file a lawsuit against those responsible. Six persons including the workshop owners have been arrested. By Saturday morning, 10 workers killed in the fire were identified.

According to the Chief Office of Haiphong People's Committee, the workshop has operated for 27 days without business license.

The Committee decided to support each victim with 10 million Vietnamese dong (roughly $488).