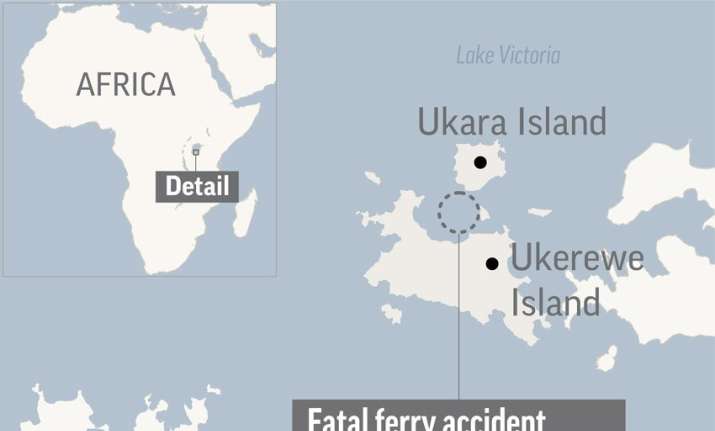 At least 100 people were killed and 37 others rescued after a Tanzanian passenger ferry collapsed on Lake Victoria on Thursday, an official said.
The death toll is expected to rise as the rescue efforts continue on Friday. 
"I cannot speculate" how many people had been on board, he said. "Right now our focus is on rescue." said Mwanza regional commissioner John Mongella as quoted by The Associated Press.
The ferry was traveling between Ukara and Bugolora and capsized near the area of Mwanza. The freshwater lake area surrounded by Tanzania, Kenya and Uganda often experience accidents like these.
Some of the deadliest have occurred in Tanzania, where passenger boats are often said to be old and in poor condition.
In 1996, more than 800 people were killed when the passenger and cargo ferry MV Bukoba sank on Lake Victoria.
Nearly 200 people died in 2011 when the MV Spice Islander I sank off Tanzania's Indian Ocean coast near Zanzibar.