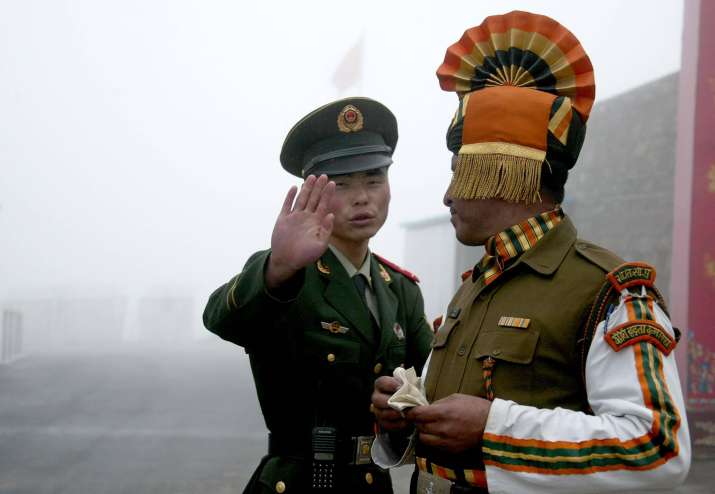 With the military standoff in the Sikkim sector seeing no end in the coming days, China on Saturday said that there is "no room" for negotiations to resolve the issue and the only solution is that India withdraws its troops from the Doklam region.
In a commentary last night, the official Xinhua news agency launched another rhetoric saying that India will face "embarrassment" if it doesn't withdraw its border troops to its own side and the situation could get "worse". 
"China has made it clear that there is no room for negotiations on this incident, and India must withdraw its border-crossing troops from Doklam. For China, border line is the bottom line," it said. 
The news agency also brought another dimension to the tense face-off by bringing in the Ladakh region and linking it to Pakistan.
"India should not regard the existing situation as the same as or even similar to the previous two standoffs in 2013 and 2014 near Ladakh, a disputed area between China, Pakistan and India in southeastern Kashmir. Diplomatic efforts led the troop's frictions there to a well-arranged end. But this time it is a totally different case," the commentary added. 
This is a rare instance when China has called Ladakh a "disputed" region and make a reference to Kashmir.
This is the first time China has clearly articulated – through one of its primary official channels – that there is no room for parleys to resolve the month-long impasse in Donglang, which is under China's control but claimed by Bhutan. 
Till date, the Chinese foreign ministry had listed withdrawal of Indian troops hinted as a precondition for resolving the face-off but had hinted that there is an ongoing effort to end it through diplomatic negotiations. 
The commentary, however, described foreign secretary S Jaishankar's remarks during a recent speech in Singapore as a "positive" sign.
"As an old Chinese saying goes, peace is most precious. It has been noticed that Indian Foreign Secretary Subrahmanyam Jaishankar recently has made positive remarks in Singapore, saying that 'India and China should not let differences become disputes'," it said.
"What China would like to see more are corresponding actions taken by India.
"China has a will to solve the problem peacefully by diplomatic means, and China also cherishes the peace and serenity in the border areas, but the precondition is that the trespassers of India must withdraw unconditionally."