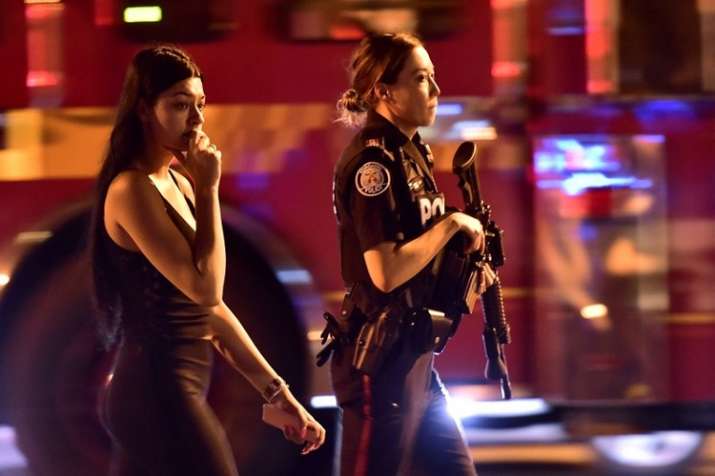 Two persons were killed and 13 others suffered injuries in a shooting incident in Toronto neighborhood known as Greektown on Monday. The shooter has been killed, police said. Toronto police and emergency personnel services are investigating the incident in Danforth and Logan avenues.
The condition of the victims was not known yet, police spokesman Mark Pugash said. He said it's too early to say whether the shooting is terrorism.
John Tulloch says he and his brother had just gotten out of their car on Danforth when he heard about 20 to 30 gunshots.
"We just ran. We saw people starting to run so we just ran," he said.
An army of police, paramedics and other first responders soon descended on the scene, while area residents, some in their pajamas, emerged from their homes to see what was happening.
 (With AP inputs)