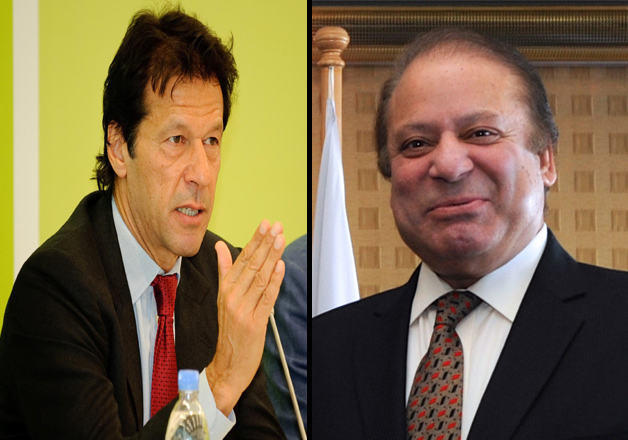 In an attempt possibly aimed at countering Pakistan Tehreek-i-Insaf (PTI) chief Imran Khan's plan to shut down Islamabad with protest against Prime Minister Nawaz Sharif, the government is now planning to arrest the cricketer-turned-politician. 
According to a report by Pakistani newspaper The News International, sources close to the government revealed that a list of senior PTI leaders and party workers was being prepared, who would be taken into custody before November 2, when Imran Khan plans to stop the government from functioning. 
As per report, Imran Khan, along with key PTI leaders would be placed under house arrest in order to thwart their efforts to mobilise a huge crowd against the Sharif government. 
Imran Khan and his party have threatened that if Nawaz Sharif does not present his accountability or resign from the post of Prime Minister of Pakistan, then PTI would initiate 'Islamabad lockdown', which would aim to block the city and stop the government from functioning. 
The former cricketer also warned the Sharif government that in case of any torture by the police, it would respond in the same manner.

 

On the other hand, PML-N (Pakistan Muslim League (Nawaz)) representatives have stated that no one would be allowed to block Islamabad and any such move would be resisted by the government. 
Meanwhile, Chinese ambassador to Pakistan met Imran Khan on Tuesday to seek assurance that Chinese investments in Pakistan, particularly the Rs 3.4-lakh worth China-Pakistan Economic Corridor, aren't a target of the November 2 protest.