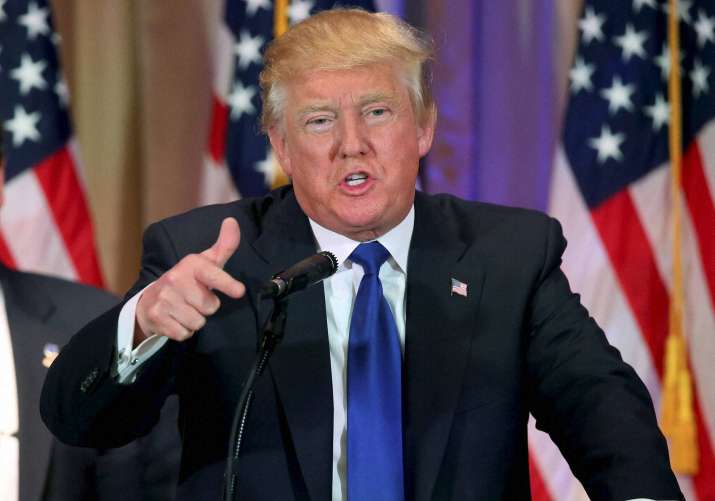 Washington: Republican presidential candidate Donald Trump has stuck to his controversial remarks of 'Islam hates us', drawing flak from his own party rivals as they engaged in a show of civility in their latest face-off, with one of them warning the presidential frontrunner of consequences of such statements.
Trump clarified that not all Muslims fall into this category but said he means "a lot of them".
"I mean a lot of them. I mean a lot of them," Trump said when asked if he meant all 1.6 billion Muslims when he said, "Islam hates us".
"I've been watching the debate today. They're talking about radical Islamic terrorism or radical Islam. There's something going on that maybe you don't know about, maybe a lot of other people don't know about, but there's tremendous hatred. And I will stick with exactly what I said," Trump said.
"In large mosques, all over the Middle East, you have people chanting 'death to the USA'. Now, that does not sound like a friendly act to me," Trump added.
In an interview with CNN's Anderson Cooper that aired on Wednesday night, Trump was asked whether he thinks Islam is at war with the West. "I think Islam hates us, " Trump responded. "There's a tremendous hatred. We have to get to the bottom of it. There is an unbelievable hatred of us."
Trump's bitter presidential rival Senator Marco Rubio warned about consequences of such a controversial statement. "I know that a lot of people find appeal in the things Donald says because he says what people wish they could say. The problem is, presidents can't just say anything they want. It has consequences, here and around the world," he said.
The US already has had consequences of airplanes flying into the World Trade Centre, the Pentagon and could have been the White House, Rubio added.
"There have been a lot of problems. Now you can say what you want, and you can be politically correct if you want. I don't want to be so politically correct. I like to solve problems. We have a serious, serious problem of hate," he said.
Rubio said two days ago he met a couple who were on furlough because they are missionaries in Bangladesh. "It's a very tough place to be a missionary. It's Muslim. And their safety and security very much relies upon friendly Muslims that live along side them, that may not convert, but protect them and certainly look out for them. And their mission field really are Muslims that are looking to convert to Christianity as well," he said.
"They tell me that today they have a very hostile environment in which to operate in because the news is coming out that in America, leading political figures are saying that America doesn't like Muslims. So this is a real impact. There's no doubt that radical Islam is a danger in the world," Rubio said.
With PTI Inputs