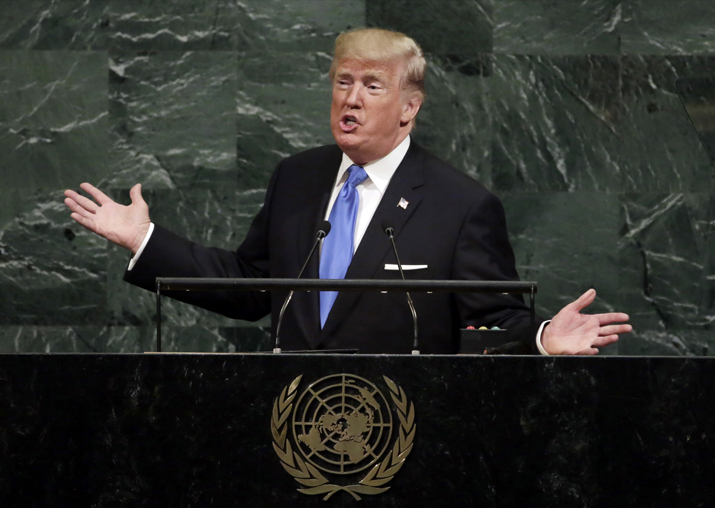 Iran on Wednesday said it did not expect the United States to abandon the nuclear deal despite US President Donald Trump's fierce criticism, a Reuters report said.
This comes a day after the US president in a combative speech in United Nations said that he has made up his mind on Iran deal but declined to disclose the decision. Trump even called the 2015 international accord "an embarrassment".
Trump's UN comments 'ignorant, absurd': Iranian president
On Wednesday, Iran's President Hassan Rouhani warned that his country will "respond decisively" to any violation of the agreement that reins in its nuclear program and called Trump's "ignorant, absurd and hateful rhetoric" about Iran unfit for the United Nations.
In remarks clearly directed at Trump's 8-month-old administration, Iranian leader Hassan Rouhani told the United Nations General Assembly: "It will be a great pity if this agreement were to be destroyed by rogue newcomers to the world of politics. The world will have lost a great opportunity, but such unfortunate behaviour will never impede Iran's course of progress and advancement," Rouhani said.
Rouhani says Iranians are waiting for an apology from Trump
Rouhani on Wednesday said that the Iranian people are waiting for an apology from Donald Trump for his "extremely offensive" rhetoric and "unfounded" allegations about his country.
He told a news conference that the Trump administration is seeking "an excuse" to pull out of the nuclear agreement that caps Iran's nuclear activities which is supported by his government and the five other parties - Russia, China, Britain, France and Germany.
If the US decides to break the agreement, Rouhani said, "any choice and any option" are open for Iran "that we see as beneficial to our country" - but he dismissed Trump's "baseless accusation" that the nuclear deal may be providing cover for Iran's eventual construction of nuclear weapons. "The option that we say we have at our disposal...will never be going towards nuclear weapons," Rouhani said.