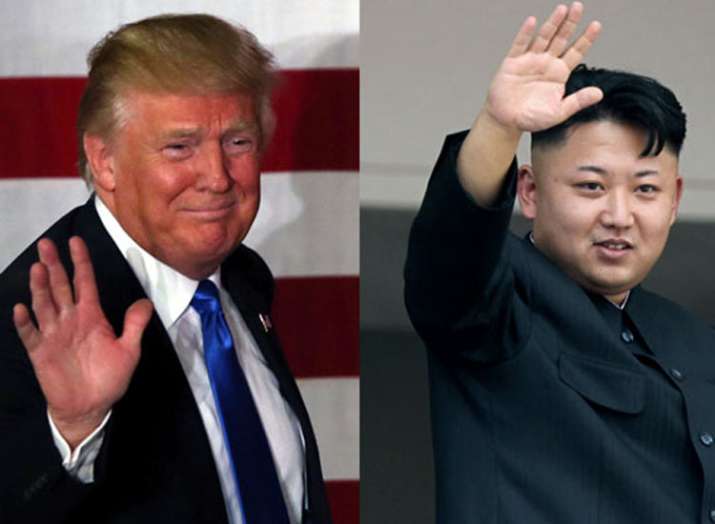 US President Donald Trump on Tuesday called North Korean leader Kim Jong Un "very honourable". Kim "really has been very open and I think very honourable from everything we're seeing", the US president said while speaking before an expanded meeting with visiting French President Emmanuel Macron at the White House.
"We have been told directly that they would like to have the meeting as soon as possible. We think that's a great thing for the world," he was quoted as saying by IANS.
"Unlike past administrations, I will leave the table. But I think we have the chance to do something very special," he said. "We'll see where that will all go", he added.
This comes days after President Trump said that although he's looking ahead optimistically to a historic summit meeting with North Korean leader Kim Jong Un he could still pull out if he feels it's "not going to be fruitful."
"If I think that if it's a meeting that is not going to be fruitful we're not going to go. If the meeting when I'm there is not fruitful I will respectfully leave the meeting," Trump had said.