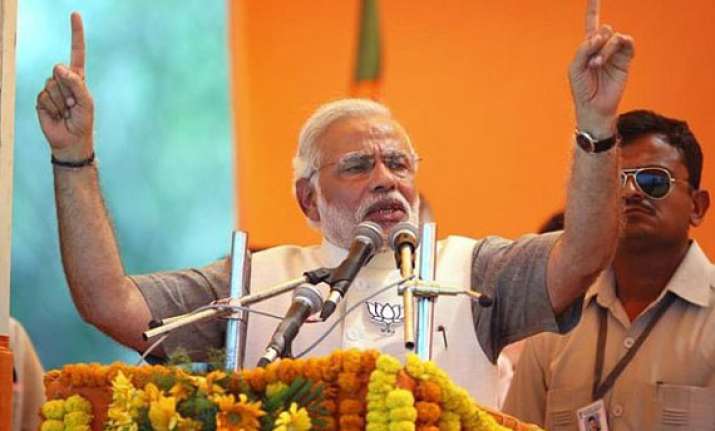 Vadodara/Ahmedabad (Gujarat): In his first comments after BJP won the Lok Sabha election, party's prime ministerial candidate Narendra Modi Friday stressed that his government will take everyone along.
Modi, who addressed a rally in Vadodra and later in Ahmedabad, also took potshots at the UPA government stating that there was vaccuum in governace and a ray of hope had emerged now. He said development should be a mass movement.
In his rally in Vadodra, the constituency which also elected him to parliament besides Uttar Pradesh's Varanasi, Modi said that the government belongs to all people of the country.
"The government belongs to all the people of the country, from Kashmir to Kanyakumari, from Kutch to Kamrup," he said days before he will be sworn in as India's next prime minister.
"All the people of this country are ours," he added. "It is our responsibility to take everyone along. A government cannot be of just a few people...Our mission will be 'sabka saath, sabka vikas (all together, development for all)'," he added.
"Our mantra will be inclusive growth," he asserted, speaking in Hindi.
Repeatedly being interrupted by thunderous cries of "Modi, Modi", he was forced to halt at times before continuing with his talk.
In an obvious message directed at the Congress, Modi said that now that the country's most bitterly fought general election had ended, "there are no enemies in politics".