Follow us on New Delhi: All is not well in Rashami Desai and Nandish Sandhu's heaven once again! It seems their marriage is under trial one more time. The two TV actors who got married in 2012 are seeing constant ups and downs in their marriage.
Rumours are rife that a third person has entered their marital world, which they managed to patch up with great difficulty some time before.
Their marriage has been going on and off for quite a while. However, in the recent season of Nach Baliye 7, the couple managed to collect the broken pieces to build their world together again. We recently heard Rashami saying that the duo is planning a mini honeymoon together. Indeed, this was great news for their fans!
However, just a little while ago, a picture surfaced showing Nandish getting quite comfortable with a DJ called Gouri. The picture was spotted on the Instagram account of the latter.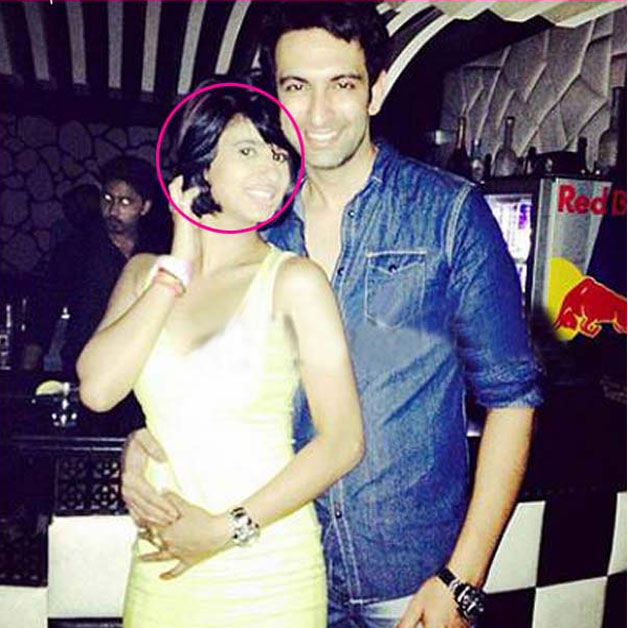 Indeed, the relationship seemed more than just an "old friendship".
As per a report, when Nandish was questioned about it, he replied, "This is so funny. Last few months??? I bumped into her at a club recently once. Before this, I met her with Rashami in February this year, on our anniversary. Does that say it all? Please get some facts before messaging such things."
A source has also been quoted as saying that Gouri is known to both Nandish and Rashami. "However, Nandish has been seen a lot these days with Gouri, and their comfort level has gone really strong now," the source added.
To add to the rumours, Gouri has recently made her Instagram account private.
There are still no inputs from Rashami Desai who is currently occupied with her programme 'Ek Tha Raja, Ek Thi Rani'.