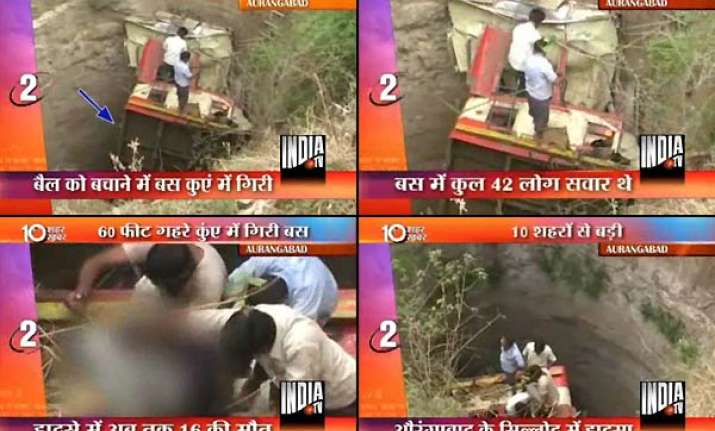 Aurangabad, Jul 1 : Sixteen people were killed  and more than 20 injured when a speeding state transport bus fell into a  60-feet deep  roadside well in Sillod taluka of the district on Thursday, police said.

The bus was coming to Aurangabad from Buldhana and there were 35 passengers in the bus, police said. The driver  said, he  suddenly swung the bus to avoid hitting a bullock and the steering wheel broke spinning the bus out of control.

Six persons died on the spot and 19 passengers were taken out with the help of a crane. Ten passengers were badly trapped inside the bus. 

Rescue operations were hampered because of darkness, and the remaining bodies were taken out on Friday morning. The injured have been admitted to Ghati hospital in Aurangabad.