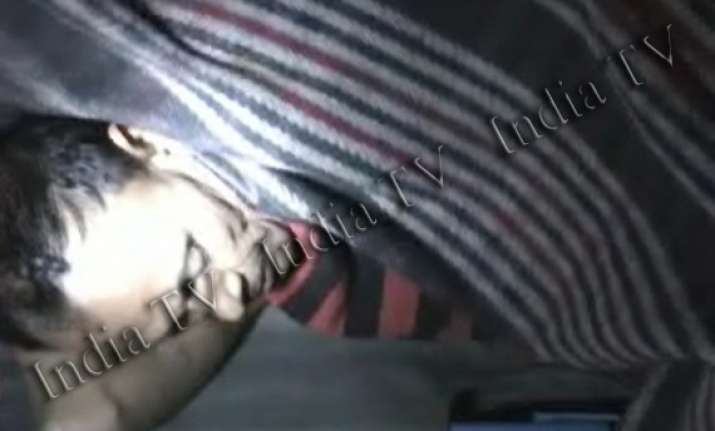 Asansol (WB), Jan 14: A worker engaged in supplying bed rolls to passengers was shot dead and his colleague injured apparently by two ticketless travellers on board the running Howrah-Jammu Tawi Himgiri Express in Burdwan district in the small hours today.

Earlier, railway officials had stated that the victims were coach attendants.

In a statement, Eastern Railway said the two labourers engaged by a contractor to supply bed-rolls to passengers were found dead in AC-2 tier coach at about 3.20 AM.

Asansol Divisional Railway Manager Jagadananda Jha said the two were shot at 2.30 AM apparently by two ticketless passengers who had boarded the train from Howrah.

Sagar Thakur, who received bullet injuries on his chest, was declared dead at the Asansol Sub-divisional Hospital while Ganesh Shaw who received a bullet in his stomach is battling for life there, Jha said.

A postmortem conducted on Thakur has found that he died of bullet wounds.

According to statements given by passengers to railway officials, the two men had an altercation with the victims minutes after they had forcibly boarded the train at Howrah, he said.

They remained in the AC compartment and started drinking liquor, which was opposed by the victims, passengers said. Railway officials said the two passengers managed to flee at Asansol Station.

The train resumed its onward journey from Asansol at 4.55 AM, it said.