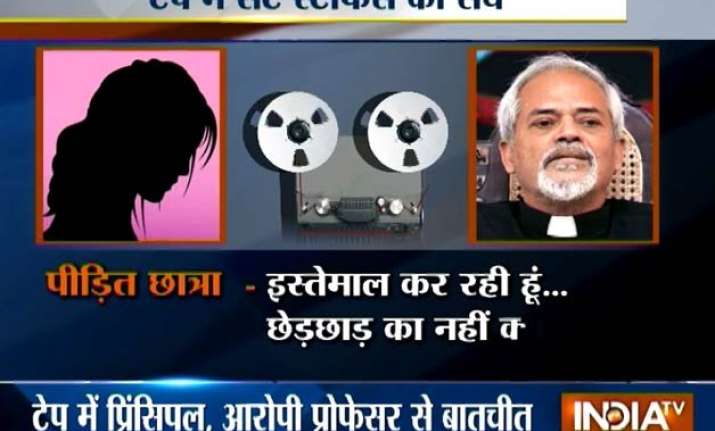 New Delhi: A St Stephen's research scholar, who was allegedly molested by a college professor, claimed that she has submitted to police a set of recordings made by her during her meetings with the accused and principal Valson Thampu.
The complainant had approached police on June 19 alleging that she was molested by Satish Kumar, an assistant professor in college's Chemistry Department.
She had also accused Thampu of "shielding" the accused when the matter was reported to him and "criminally intimidated her to give a written application to him expressing her consent to close the matter in college itself in order to not cause any delay or problems in completion of her PhD".
"I hereby submit audio recordings of conversations between Valson Thampu, Dr Satish Kumar and myself which took place on January 7 and 9, and 10, 2015 in the principal's office," the victim has said in her communication to the police, which she release to the media.
"These recordings of the actual conversations took place which clearly establish that I had been pressurised, intimidated and induced by Rev. Thampu in particular not to raise the issue of my sexual harassment and sexual assault by Satish. I have been constrained to submit these recording in view of the massive campaign lunched by Thampu and Satish to malign my character as a women as well as a Ph.D research student," she added.
The victim claimed that she has surrendered her mobile phone to police which has all the recordings and SMSes exchanged between her and the accused.
However, police was not forthcoming on the issue and refused to divulge any details.
Thampu, who has been maintaining that he had duly forwarded the girl's complaint to the college's Internal Complaints Committee (ICC), was also not available for his comment on the submission of such recordings.