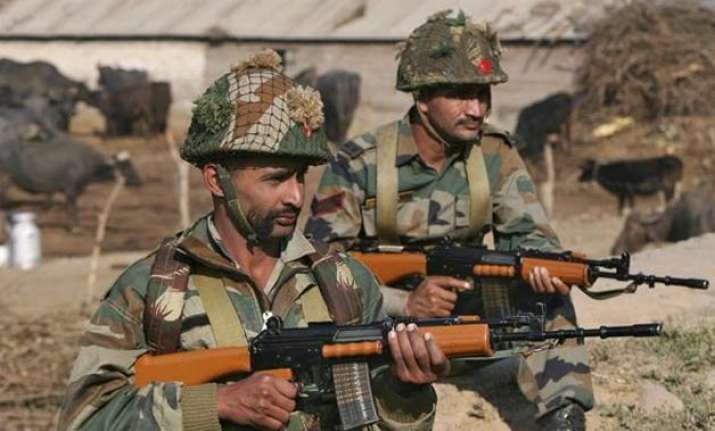 Chandigarh: The Punjab government today denied the Centre's demand of paying a sum of Rs 6.35 crore spent on the deployment of paramilitary forces during and after the dreaded terror attack at the Pathankot Air Force Base on January 2, saying that the steps taken in the aftermath of the attack were in 'national interest' and that the state was not liable to foot the bill.
NDA constituents Shiromani Akali Dal and BJP are in power in Punjab.
Whenever central paramilitary forces are provided to any state, their expenses are borne by the central government but it is adjusted against the state's budget later on, a Home ministry official said in Delhi.
The Ministry of Home Affairs had billed the state government for the deployment of paramilitary forces in Pathankot and nearby areas between January 2 and 27 during and after the terrorist attack at the Air Force base in the region. The attack had probably originated in Pakistan and it threatened national security, the state government said in response.
Congress, meanwhile, dubbed as "travesty" the Centre's move to bill Punjab, making a strong pitch for waiver of all militancy related dues of the state.
"Travesty to bill Punjab for #anti-terror operations ALL Militancy related dues of Punjab need waiver Punjab's fault Pakistan is its neighbor," party spokesman Manish Tewari said on Twitter.
The state, which has a debt of Rs 1.17 lakh crore as of September 2015, was charged by the Centre for 20 companies of paramilitary for a period of 25 days.
Deployment of each company costs Rs 1,77,143 per day, according to the MHA letter.
Punjab has also been instructed to bear the transport charges. Of the 20 companies, 11 belonged to the Central Reserve Police Force (CRPF) and nine to the Border Security Force (BSF).
The Punjab government also pointed to the Centre that six of those 20 companies were used only to monitor escape points for terrorists and not for law and order management, officials added.
On the issue of expenses occurred on operation to neutralize the terrorists at Pathankot, deputy chief minister Sukhbir Singh Badal had said the defence of Indian territory falls under the Union government and the Centre should bear the expenses.
Seven security personnel and at least four terrorists were killed during the nearly 80-hour operation after the ultras sneaked into Punjab from Pakistan and attacked the air base on January 2.
(With PTI inputs)