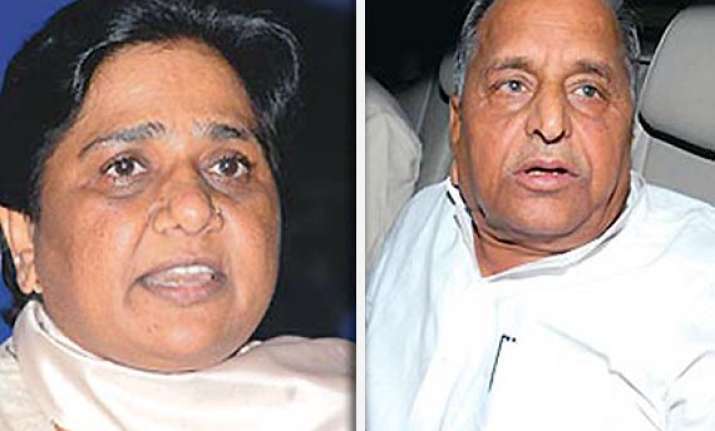 New Delhi, Mar 20: Outside supporters SP and BSP and UPA constituent Trinamool Congress again came to the rescue of the Government today to defeat Opposition-sponsored amendments on NCTC in Rajya Sabha, providing relief to the harried coalition for the second successive day.
Prime Minister Manmohan Singh's assurance that the next step on the anti-terror body National Counter Terrorism Centre (NCTC) would be taken only after full consultations with the states failed to pacify the BJP and the Left parties which insisted on a division on their amendments.
Like in the Lok Sabha yesterday three members of Trinamool Congress, which has ministers in the government and has moved amendments to on the issue of setting up an anti-terror body, left the House before voting on a division in which the amendments moved by BJP and Left parties were defeated 105 to 83 votes.
The ruling coalition, which has 97 members, got extra votes from the 18 member BSP which voted with the government today unlike the walk out in Lok Sabha yesterday. However, five members of Samajwadi Party, which voted with the government yesterday, again voted against the amendments today.
Adoption of the opposition amendments would have been a major embarrassment to the government while a defeat in Lok Sabha would have triggered calls for resignation.
The Opposition, which offered to withdraw their amendments if the government gave an assurance that it would not not move further on NCTC unless there is an "agreement" with the Chief Ministers, walked out.
Finally, the House passed the motion of thanks to the President's address without any amendments by a voice vote. Thus it has crossed the first major hurdle in the budget session which will be followed by votes in the Lower House on the vote on account on Railway and General Budgets.
Replying to the debate on the address, the Prime Minister noted that a meeting of Chief Ministers has been convened on April 16 to discuss the NCTC issue.
Making a strong pitch for NCTC, he said it was an important step in fighting terrorism and left-wing extremism and cited the abduction of two Italians in Odisha as a "grim reminder" of the danger posed by them to national security.