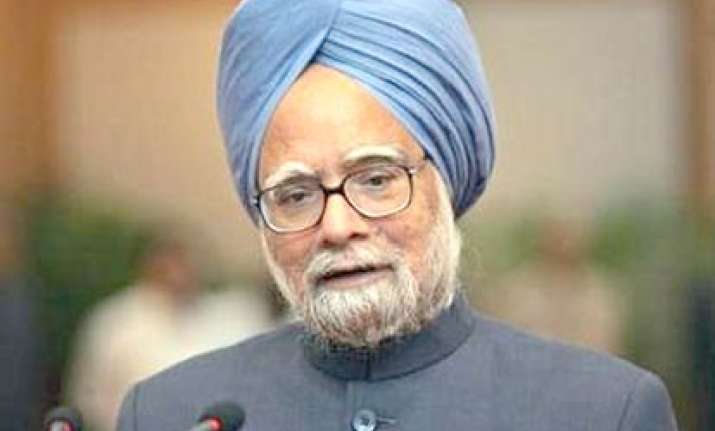 New Delhi, Feb 22: The budget session of Parliament had a smooth start on Tuesday in both Houses as the Prime Minister Dr Manmohan Singh announced the government's acceptance of the demand for a Joint Parliamentary Committee to probe the 2G spectrum scam.
The Opposition parties immediately welcomed the announcement, with Leader of Opposition Sushma Swaraj describing it as a victory for democracy. 
The Prime Minister, after introducing his new ministers, told the Lok Sabha that India was a functioning democracy and the government has accepted the opposition's demand in a spirit of reconciliation.  
Dr Singh said, "the entire winter session of Parliament was wasted as the House was not allowed to function because of the demand for JPC.  
"The precious winter session was lost. Our country can ill-afford to see that the Parliament is paralyzed.  In paralyzing Parliament, we all do disservice to those who have elected us. Our government is committed to root out corruption.  
" CBI has begun investigation under the supervision of Supreme Court, and the Public Accounts Committee is also seized of the issue. We also have the report from the independent inquiry committee headed by Justice Shivraj Patil, which is in the public domain.   
"Our government believed that we might persuade the Opposition not to press for JPC. It is in this special context that our government agreed to the setting up of JPC".  
The Prime Minister requested the Lok Sabha Speaker to set up the JPC, and a formal resolution will be brought in the House in that respect. 
Leader of Opposition Sushma Swaraj  thanking the Prime Minister said, this was not the victory of ruling party or of the opposition, but was a victory for democracy. Let's forget the debate as to who won or lost, and get on with the work inside the House, she added.  
Samajwadi Party supremo Mulayam Singh Yadav said, there was no need for the Prime Minister to make this delay, otherwise the entire session would not have been wasted,.  
CPI leader Gurudas Dasgupta said, this was not a question of complimenting or congratulating the Prime Minister, as  the government has only done its duty. "Parliament cannot be run on the basis of confrontation, it can only be run on the basis of consensus. The Prime Minister has done his job. It's better late than never." 
Janata Dal-United leader Sharad Yadav described this as a right step, but said the JPC should have been given the work to probe  S-Band scam, CWG scam and Adarsh Housing scam too.