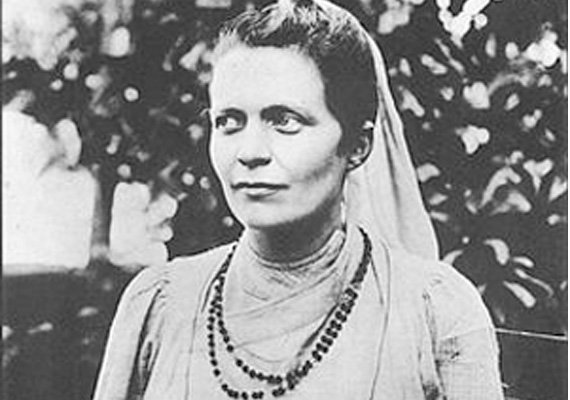 "Struggle for knowledge, for strength, for happiness and for prosperity. Let all these be your aim in life": Sister Nivedita.
Margaret Elizabeth Noble- a Scots-Irish lady, famously known as Sister Nivedita was one of Swami Vivekananda's closest disciples. In fact, the Swami himself had given her the name 'Nivedita'.
The word Nivedita is used to refer to someone who is highly dedicated to the almighty God.
Swami Vivekananda gave her this name when he initiated her into the vow of Brahmacharya on 25 March 1898.
Sister Nivedita was a social worker, author and an educationist. She dedicated and consecrated her life to serve India as her own motherland.
She met with an early death on October 13, 1911 at the age of 43, in Roy villa, Darjeeling.
Today, she celebrates her 148th birthday anniversary. Let us know more about Sister Nivedita: