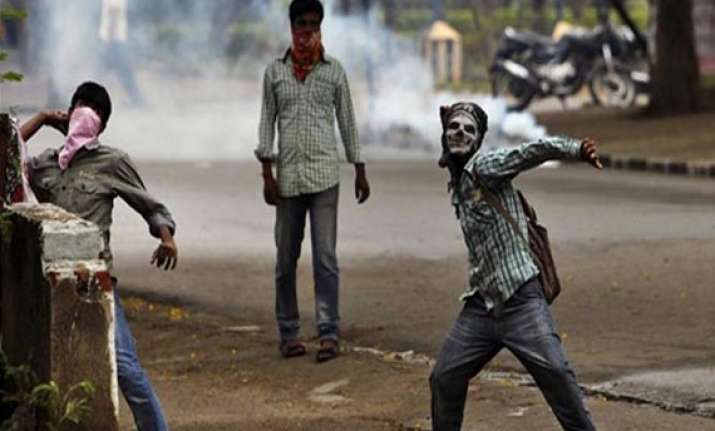 Visakhapatnam/Hyderabad: Defying shoot at sight orders and a curfew, anti-bifurcation agitators today hit the streets in Vizianagaram town and other parts of the district and clashed with police.
Police fired rubber bullets at Kothapeta area on the outskirts of the town to disperse stone-pelting protesters, and used batons against a mob in Palliveedhi area. 
Satyna Engineering College, run by family members of the Andhra Pradesh Congress chief B Satyanarayana, at Gajularega on the outskirts of Vizianagaram, was also targeted. 
The agitators were not deterred by the curfew and the shoot-at-sight orders issued to police last night.