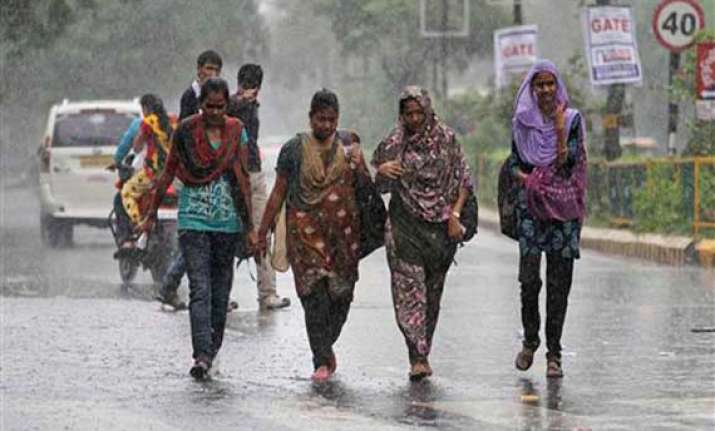 Amritsar: Six persons were killed in the incessant rains here in the last three days, officials said.
Three persons, including a six-month-old child, died when a rented accommodation in which they were living in Bangla Basti near the Gate Hakima here collapsed last evening, police said.
The victims in Bangla Basti were identified as Vansh (six months), Malti (30) and Chameli Devi (60).
In another incident, a woman Meena (26) died when a building collapsed in New Jawahar Nagar area located on the Batala road, they said.
In another incident at village Banga, two minor children - Priya (11) and Meetu (16) - were killed, while Ajaypal Singh (10) and his grandmother Bachan Kaur were admitted to hospital in serious condition after a temporary mud roof collapsed on them last night.
An old structure at Kulfiyan Wali Gali in the Sultanwind area was reportedly collapsed due to heavy rains. However, no one was injured in the incident.
The number of unsafe structures had risen from 136 to 159 buildings, both residential and commercial, and majority of these are in the walled city, Commissioner, Municipal Corporation D P S Kharbanda said.