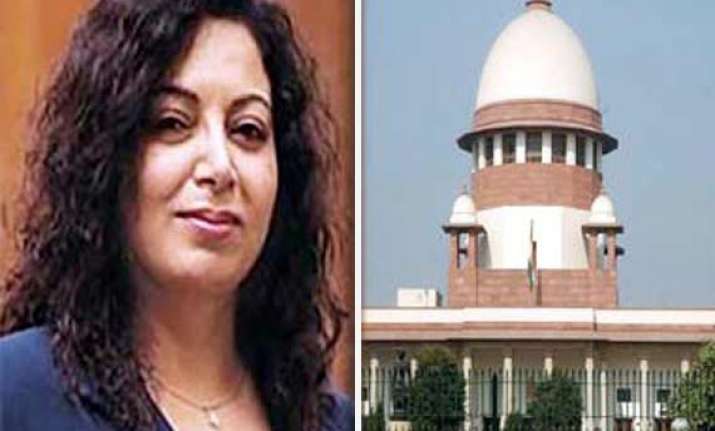 New Delhi: In a rare case, the Supreme Court today conducted two-hour-long in-camera proceedings in the former corporate lobbyist Niira Radia phone tapping case for knowing the Centre's stand and perusing "top secret" documents which formed the basis for interception of her calls. 
The proceedings before a bench of justices G S Singhvi and V Gopala Gowda, began from 10.30 AM and went on till 12.30 PM during which two additional solicitor generals, CBI, Income Tax Department and Home Ministry officers were allowed into the court room but all advocates appearing for different parties, journalists and others were barred.  
The bench concluded the in-camera proceedings and posted the matter for an open court hearing on October 1.  The bench had on August 27 decided to hold in-camera proceedings in the case.
Although in-camera proceedings are normal in trial courts in sensitive cases, in the Supreme Court this is the second time that such hearing is being conducted in recent years. The last time such a proceeding took place in the apex court was in the hawala case in 1996.
The apex court had decided on in-camera hearing after it found that many controversial and sensitive information and names of people figure in the various reports disclosure of which in public domain could harm national interest and could tarnish the image of people till they were established.  
Today's in-camera proceedings were confined to the bench perusing the government's confidential report and the Centre's submission on the issue.
The conversations were recorded as part of surveillance of Radia's phone on a complaint to the Finance Minister on November 16, 2007 alleging that within a span of nine years she had built up a business empire worth Rs 300 crore.  
The government had recorded 180 days of Radia's conversations—first from August 20, 2008 onwards for 60 days and then from October 19 for another 60 days.
Later, on May 11, 2009, her phone was again put on surveillance for another 60 days following a fresh order given on May 8.  
The apex court had ordered setting up of a team of investigators to examine the contents of the conversations.  
The court had perused the report and transcripts prepared by the special team of investigators and said that "some of the items highlighted will become the subject matter of investigation".