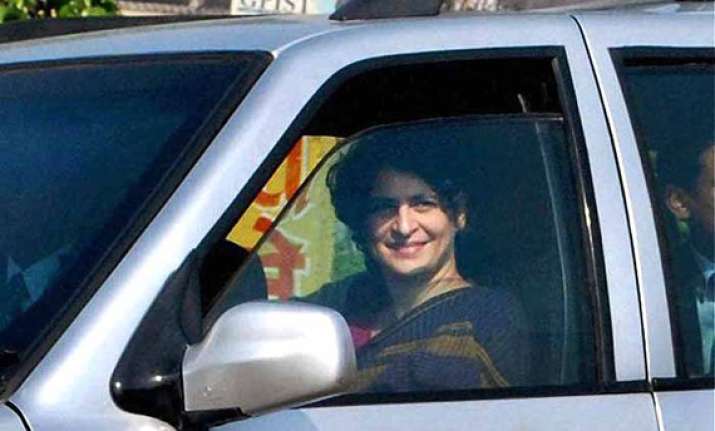 Rae Bareli, Jan 17: Priyanka Gandhi today indicated that she was open to the idea of campaigning for Congress outside Amethi and Rae Bareli constituencies in the UP Assembly elections, saying she would do anything to help her brother Rahul.

"I have not decided yet....So far I am here for a meeting in Rae Bareli and my brother and me will talk to each other and decide," she told reporters when asked whether she would campaign in the coming polls.

On if she was open to the idea of campaigning outside the Congress' strongholds of Amethi and Rae Bareli, 40-year-old Priyanka, who is younger to Rahul, said, "I am open to the idea. I will do anything to help my brother..."

Asked if she would enter active politics and contest if her brother so required, she said, "No, no... He knows to what extent he can require me..."

On if she is sure that Rahul will succeed, she said, "Why not."

To a question on Batla house encounter, she said, "I don't want to comment anything on these things because I am here specifically for a particular purpose."

Priyanka, who was stopped by women workers of a textile factory, which had closed down two years back, she said, "It is a private factory which has not been functioning for two years ...

"They want us to help to restart it and the gentleman who owns it is not willing to do that... It's election time so I am not supposed to give them any promises but we have been working on it for the last two years.. but somebody else should come and open a new one...," she added.