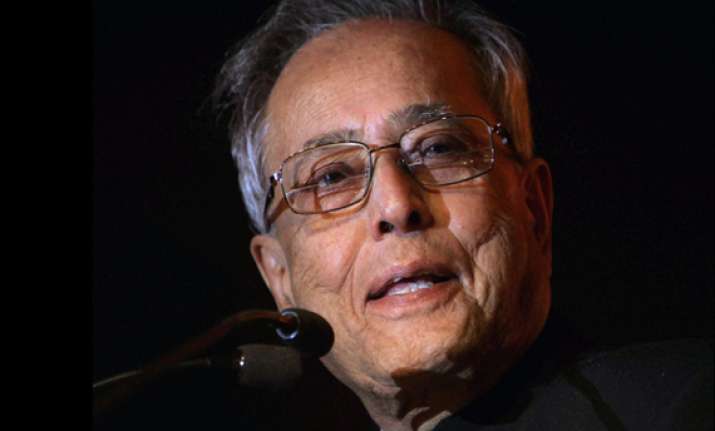 Kirnahar : President Pranab Mukherjee yesterday took the role of a priest and worshipped Durga idol at his ancestral home in Mirati, a village 200 km from Kolkata.
This is the second time he attended the Durga Puja at the Mukherjee House after being sworn in as President of India.  Mukherjee reached here day before yesterday.
He came to the temple early this morning and initiated the puja rituals.  He was assisted by his son and MP from Jangipur, Abhijit Mukherjee.
After the completion of Saptami Puja today, he went to Santiniketan to attend a cultural programme at Visva Bharati University.
When asked about the Chit Fund scam, he said that this has been the fallout of people's greed which was trapped by some unscrupulous companies.
"The problem is not the scarcity of law. Greedy people were often trapped by some companies. Wide campaign is required to make people aware of such companies and schemes," he said.