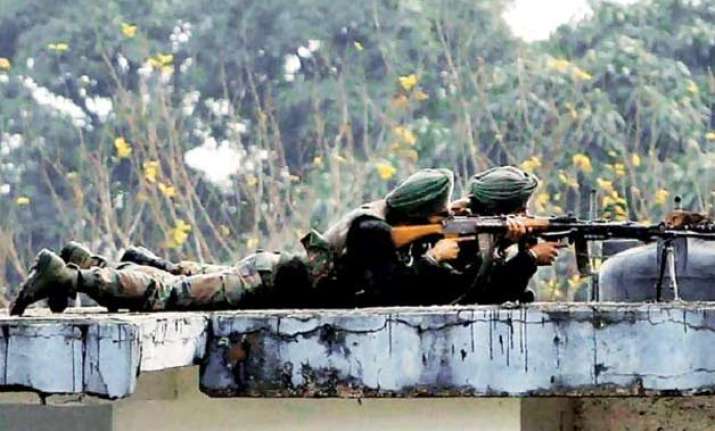 New Delhi: An employee of the Army's Military and Engineering Services (MES) have come under the radar of investigators on suspicion that he may have helped a group of Pakistani terrorists to infiltrate IAF base in Pathankot last week.
According to a report in Indian Express, findings suggest that floodlights near the wall of the IAF base, which is 11-foot-high, were not functioning as three of the powerful lights were turned upward. This resulted into throwing the entire area into darkness.
Reports say that it was only this wall, which terrorists dressed in army uniforms, breached to infiltrate the air base. Other reports too suspected that a major weakness at the base, with a 24-km perimeter and 11-foot wall topped by barbed wire, may have been a lack of adequate surveillance.
The daily, citing a source, mentioned that every other light on the perimeter was in the right position except these three.
The arrested MES employee, who was recently transferred to Pathankot from the Udhampur, is a full-time Class IV grade civilian employee. His job entails electrical and other general maintenance.
Also the 'Y' angles on the wall that keep in place the razor wire had also been tampered with at this spot and the wire was cut through. According to the report, a cap and a pair of gloves were found there, too.
Officials also suspect that attackers may have worked in groups, with the carjackers acting together and two others believed to have entered the air base separately.
Seven security personnel were killed in the attack early on Saturday morning on the Pathankot Indian Air Force Station by six terrorists who crossed over from Pakistan. All the six terrorists were killed by security forces later.
The Pathankot IAF base is home to 18 Wing. It has been at the forefront of the action in both the 1965 as well as the 1971 conflict.