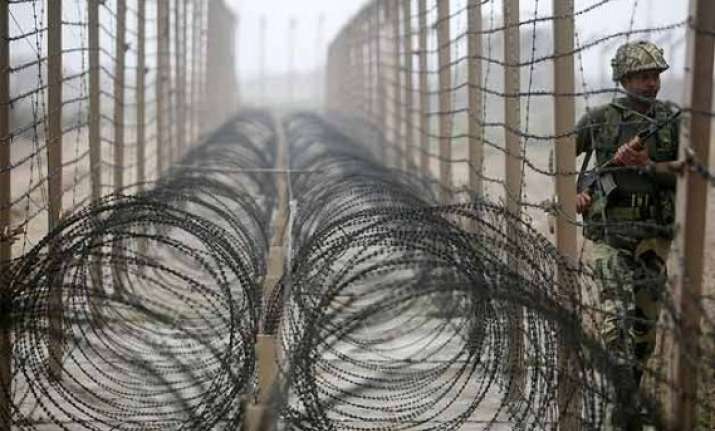 New Delhi: In the light of recent ceasefire violation case, India is about to launch a strong protest against Pakistan.
The incident took place when Pakistan troops fired at 13 BSF posts around the International Border in Jammu & Kashmir on Wednesday night. The attack caused death of a BSF jawan and injured another..
Elaborating around their decision of protest, Rakesh Sharma, Inspector General of Border Security Force (BSF) mentioned that there are about 50-60 terrorists waiting to sneak into the Indian side in Jammu and Kashmir from Pakistan.
"They (Pakistan) have violated the norms on international border. We are going to lodge strong protest to them (over ceasefire violation) " said Sharma
When asked, Union Home Minister Rajnath Singh strongly condemned the unfortunate incident and also ordered the diplomats from both the sides to remain in regular touch.
It is worth a mention that Indian deputy high commissioner in Islamabad was summoned by the Pakistan's foreign office to protest over the ceasefire violations allegedly by India. Deputy high commissioner JP Singh was called by authorities in Islamabad to be given a verbal note lodging the protest over the incident.
On Wednesday morning, Pakistani rangers started a heavy firing at the international Border in Samba district.  In retaliation of their attack, BSF jawan too carried through raging firing, killing four Pakistani rangers.
Following causalities, Pakistani rangers waved a white flag and had requested BSF to stop firing. Indian authorities allowed rangers to come to the border to collect the bodies, said Sharma.
Meanwhile, the locales in the area kept complaining about the terror they had faced throughout the night by the uninterrupted firing from Pakistan.