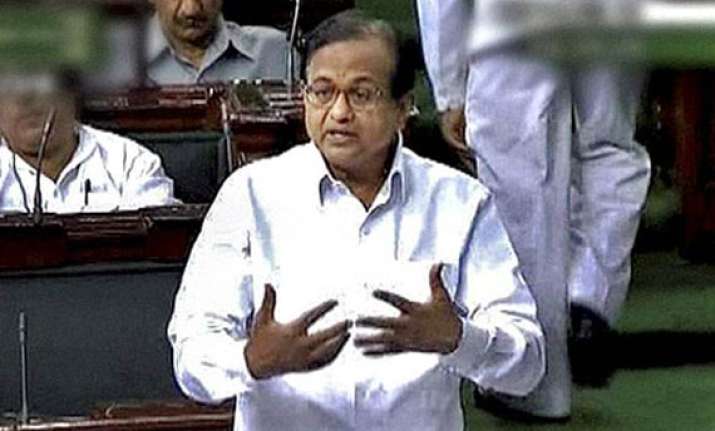 New Delhi, Dec 20 : Opposition NDA members today protested vociferously in the Lok Sabha against Home Minister P Chidambaram for his alleged role in the 2G case.

However, an unfazed Chidambaram answered all the supplementaries put to him by members in connection with two questions listed for the Question Hour in the Lok Sabha.  The entire NDA benches rose in unison every time Chidambaram got up to reply.

The opposition attempts to shout down the Home Minister were countered by Ministers Ambika Soni, Ajay Maken, Pawan Kumar Bansal, Paban Singh Ghatowar and several Congress members.

Incidentally, the members asking questions to Chidambaram were from the Congress and the NCP.

In the melee, TDP members were seen in the aisles waving placards demanding hike in minimum support price for paddy and cotton.

AIADMK members were also seen in the Well raising  a certain issue but they returned to their seats later.