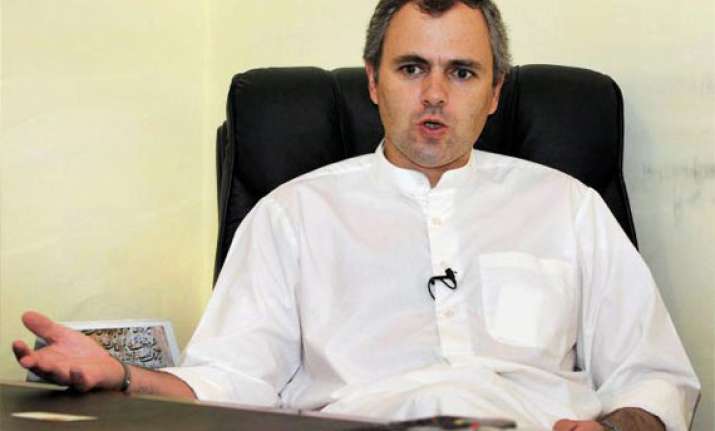 Srinagar: Jammu and Kashmir Chief Minister Omar Abdullah today said the pre-poll alliance between National Conference and Congress for Lok Sabha polls was "dysfunctional" in the Valley as the vote share of the national party could not be transferred to his party.
"The pre-poll arrangement between Congress and National Conference in the recently held Parliamentary polls proved to be dysfunctional in the Valley, even though there was an effective and substantial transfer of National Conference votes to Congress candidates in Jammu province," he said.
Abdullah was addressing workers conventions in Gurez and Sumbal areas of Bandipora district.
As per the pre-poll alliance between the two parties for Lok Sabha elections, National Conference had contested on three seats of the Kashmir Valley while Congress got to three seats of Jammu and Ladakh region.
Both failed to get any seat as BJP emerged victorious in Jammu and Ladakh while PDP won the three seats of the Valley.
Following a lengthy review process of the Lok Sabha poll debacle, Congress on Sunday announced that it will go alone in the upcoming Assembly polls in Jammu and Kashmir.
"I had conveyed the decision of National Conference to contest the coming Assembly polls without any alliance to Congress President Sonia Gandhi well in time," Abdullah had said then.
He said the decision to go alone was taken by the workers of National Conference at the grassroots level.
"We are bound by the highest tenets of internal democracy to listen to your voice. You are the pillars of strength for us and you will decide how we go to the electoral battlefield," he had said.