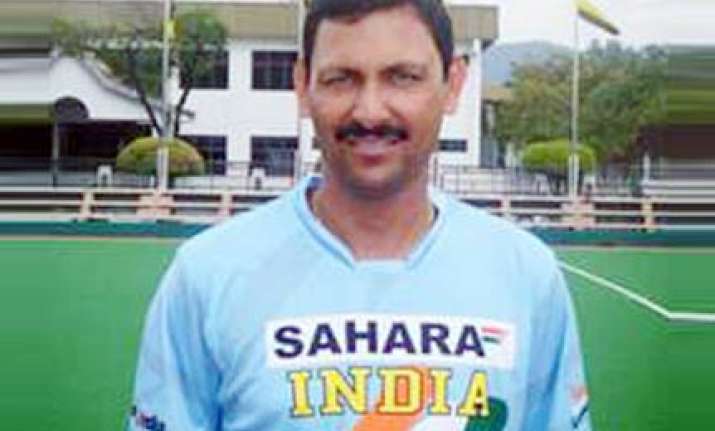 Guangzhou/New Delhi, Nov 23: Indian men's hockey team national coach Harendra Singh today resigned from his post after his side crashed out of the Asian Games final with a 3-4 defeat by Malaysia in the second semifinal in Guangzhou, China.
India's hopes of a gold medal and a direct berth in the 2012 London Olympics were dashed by a spirited Malaysia, who rode on Muhammad Amin Rahim's 75th minute golden goal to progress to their maiden title clash, where they will meet seven-time champions Pakistan, on Thursday.
Soon after the unexpected loss, Harendra tendered his resignation to Hockey India secretary general Narinder Batra taking full responsibility of the team's disastrous showing in the semifinal.
"Keeping in view of the dismal performance of the men's hockey team in the semifinal match against Malaysia today, I hereby tender my resignation as the national coach of the men's hockey team with immediate effect," he wrote in his resignation letter to Batra.
"I accept the moral responsibility for the debacle at the 16the Asian Games," Harendra added.
In his resignation letter, he also thanked the HI and various government bodies apart from the players and his colleagues for their support during his association with the national team.
"I am grateful to Hockey India, Ministry of Sports and Youth Affairs, Government of India and Sports Authority of India for all the support and encouragement I received during my tenure as a national coach.
"I am thankful to all the officials of the said organisations for giving me this wonderful opportunity to serve for the country. I would also convey my gratitude for the kind of unconditional support I received from my countrymen as well as well wishers form various countries during the said appointment," he wrote.
"I would also like to put on record the support I received from the members of the media. I would fail in my duty If I do not convey my sincere thanks to all my players and support staffs who stood by me in each and every occasion during this eventful tenure. I wish all the luck to the Indian men's hockey team for the future," Harendra signed off.
However, Batra said, in no way, the federation would accept Harendra's resignation at this crucial juncture and had asked him to continue with the job.
"I had received his mail and also talked with him over phone. I told him that it is not right to be emotional. We have a bronze medal match to play and I asked him to concentrate on that match," Batra told PTI. PTI