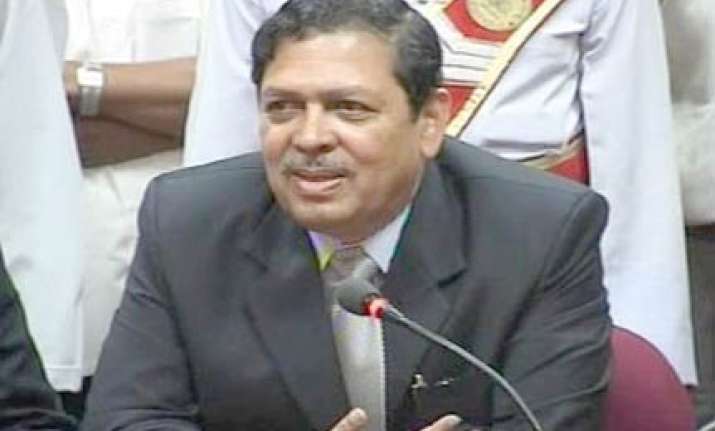 In a sudden development, Karnataka Lokayukta Santosh Hegde in Bangalore on Wednesday resigned from his post complaining that he did not have adequate powers to take to logical conclusion cases pursued by his agency.
 "I don't want to be useless sitting in a position. It is not enough if I catch people. I need powers to bring cases to logical conclusion," he told a news conference shortly after news spread about his surprise decision to resign from the post he occupied four years ago.  Hegde, who launched a drive against corrupt officials with frequent raids in the past four years, denied that he was resigning because of a news report telecast by a Kannada TV channel that it was due to a contempt notice against him.  "I have not received any contempt notice. The news telecast by the channel is far from truth.
 I can file a defamation suit against it. It is an option which I will decide," he said.  "I have, as you all knew, tendered my resignation from the post of Lokayukta, Karnataka, to his excellency the Governor H R Bhardwaj," the former Supreme Court judge said. 
"It is a four-line letter as required under the provisions of the Lokayukta Act. I have tendered my resignation from the post of Lokayukta with effect from August 31, 2010," he said.  "Under the Lokayukta Act, when a person is not occupying the post, that post becomes defunct and not vacant. Since the post of Upa Lokayukta remained vacant in the last six months, I will be there till August 31," Hegde said.  He also said he did not target any lobby but he did take action against illegal mining.  Justice Hedge said he could have continued in the post enjoying the perks like car with red beacon but he was only following his father's advice that "don't stay in a place where you are made to feel you are unwanted". PTI