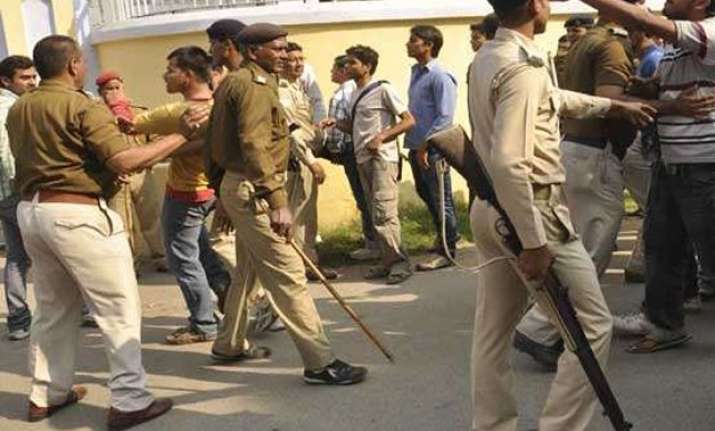 Patna: Bihar has once again grabbed the media headlines for all wrong reasons, especially after the massive victory of 'Grand Alliance' in last year's Assembly poll.
First it was an engineer and a contractor, working on a project of the Bihar Rajya Pul Nirman Nigam, who were shot dead at a construction site in Baheri, Darbhanga in December. Few days later, an engineer working for Reliance Group was found in a pool of blood in Vaishali. Then it was a Patna businessman who was shot dead near Rajapur Bridge after refusing to pay extortion money.
The latest in the series is a 30-year-old woman who was shot dead in a broad daylight in capital. The woman, who has been identified as Shriti Jain, hailing from Indore, was killed in Jakkanpur area of Patna today.
According to locals, the site of incident is very close to a police station. On the other hand, police suspect the case is related to a love affair.
This incident took place a day after Bihar CM Nitish Kumar dismissed Opposition charges of 'jungle raj' in the state and asserted that 'rule of law' prevailed in the state pointing to the action taken against JD(U) MLA Sarfaraz Alam in a case of misbehaviour and abusing a couple in a train.
"There is neither jungle raj in Bihar nor will it ever come. There is rule of law and it will continue to exist," Kumar said.
Police said they had a strong case against the MLA, who had used abusive language against the woman complainant.
The government is keeping a close watch over all the incidents of crime and initiate prompt action over them, he said, adding, 'police is doing its job by arresting the culprits'.
The rise in number of crimes in the Nitish Kumar-led alliance government is a stark reminder of return of 'jungle raj' of the 90s when kidnapping, extortion, and murder were considered the only thriving industries in state.