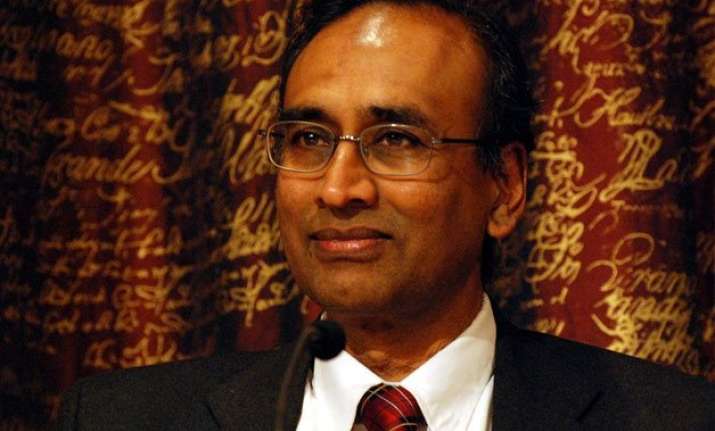 New Delhi: India-born Nobel laureate, Venkatraman Ramakrishnan, has refused to attend the Indian Science Congress ever in future and termed it a 'circus'.
According to a Times of India report, Venkatraman is of the view that since a very little science is discussed at the event, it is unworthy to attend it.
Venkatraman, who in 2009 shared the Nobel Prize in Chemistry with Thomas A Steitz and Ada Yonath, said that he had attended ode day of the previous Congress and found it 'worthless'.
" I attended one day (of an earlier Congress) and very little science was discussed. It was a circus. I find that it's an organization where very little science is discussed. I will never attend a science congress again in my life," he was quoted as saying in the report.
Last year, Venkatraman had objected to politics and religious ideologies being mixed with science.
He also recounted a claim made at the 2015 Congress in Mumbai about planes having been invented by a sage in the Vedic era.
Refusing to buy the argument, Venkatraman said, "The idea that Indians had airplanes 2,000 years ago sounds almost essentially impossible to me. I don't believe it. The point is that if that technology was produced in a method so described that anybody could replicate it, then it becomes science."
Venkatraman is an Indian-born American and British structural biologist. He was born in Cuddalore district of Tamil Nadu in 1952. He is the current president of the Royal Society, having held the position since November 2015.
Prime Minister Narendra Modi on Sunday inaugurates five-day 103rd Indian Science Congress (ISC) in Mysore. The theme of the ISC this year is 'Science and Technology for Indigenous Development in India.
100 eminent scientists and 400 senior scientists will deliver 30 plenary talks on subjects like nano science, space science, technology and applications, diabetes, evolution: the frontiers, atomic energy, safe water and sanitation, diseases and drug development, public-private partnership for the swachh bharat mission initiative.