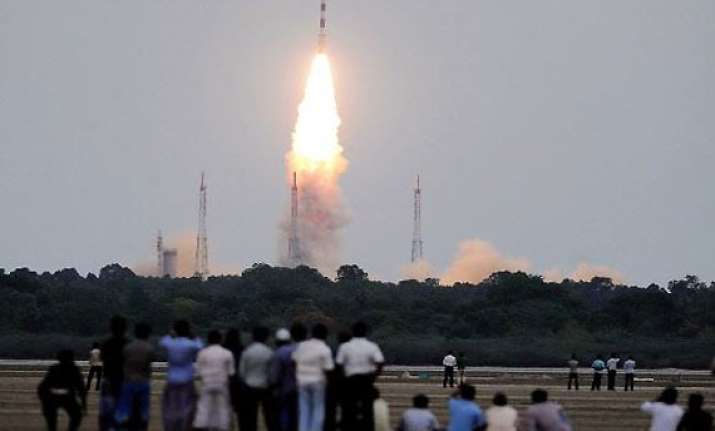 Sriharikota (Andhra Pradesh), Feb 25: An Indian rocket Monday evening successfully placed into orbit seven satellites - the Indo-French satellite SARAL, the world's first smart phone-operated nano satellite, a space telescope satellite and four other foreign satellites - in copybook style.
A little after 6 p.m., the rocket - Polar Satellite Launch Vehicle-C20 (PSLV-C20) standing 44.4 metres tall and weighing around 230 tonnes - hurtled towards the skies ferrying the seven satellites together weighing 668.5 kg.
President Pranab Mukherjee witnessed the first of the 10 space missions planned by the Indian Space Research Organisation (ISRO) for 2013 and also the country's 101th space mission.
With a rich orange flame at its tail and a plume of white fume, the rocket ascended towards the evening skies amidst the resounding cheers of ISRO scientists and a media team assembled at the launch centre.
People perched atop nearby buildings too happily clapped as PSLV-C20 went up towards the heavens.